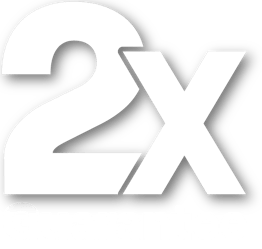 Customer Growth: Our Unmatched 2x Guarantee
Yup, you're reading that right... We're guaranteeing your grow!
Our one-of-a-kind fundraising platform, Donor-First Optimizers, and Digital Amplification Services are so powerful that we're confident you'll outperform the industry benchmark by 2x!
Dig into the Benchmark Data
This benchmark data is from the Blackbaud Institute Charitable Giving Report that is performed annually. Tracking over $46 billion in U.S.-based charitable giving from the Blackbaud Institute Index, the Charitable Giving Report is one of the most credible resources on fundraising performance in the social good community.
We attribute our growth in online donations to the fact that with iDonate we can easily run specific, personalized giving campaigns that our alumni can connect to.
Director of Information Services, Jefferson University
We've seen our donations double in the first two months of using iDonate.
Director of Development, OBU
In just two months we've already seen a 20% increase of first-time givers. We've seen tremendous results.
Executive Director, Midwest Food Bank