iDonate + NextAfter Donor-First Fundraising & Optimization Webinar Experience
Learn the 6 Key Principles the most successful Digital Fundraisers are using to grow 2x the industry benchmark.
Digital fundraising is growing and changing at an incredible pace that the majority of nonprofits are not prepared for. We've researched our fastest growing customers and found the 6 critical principles they're using to amplify their good through online giving technology - especially in a down or struggling economy!
Learn the secrets to thriving in a down economy, ever-changing markets, and a digitally evolving world. Plus get a first-hand look of the industry's first Donor-First Fundraising solution that's driving 2x growth over the industry benchmark each year!
In this free webinar, the digital fundraising & optimization experts from iDonate & NextAfter will give you a first look at exactly what we've learned from analyzing the best performing digital fundraising nonprofits:
Current industry trends and what they mean for the future of fundraising
6 key principles of the fastest-growing nonprofit organizations
Why an experimental mindset matters and powerful optimization strategies
Plus, see first-hand, the market's first Donor-First Fundraising platform

Meet Your Webinar Presenters!


Ray Gary
CEO & Founder, iDonate

Tim Kachuriak
Chief Innovation & Optimization Officer, NextAfter

Michael Baker
VP of Customer Success, iDonate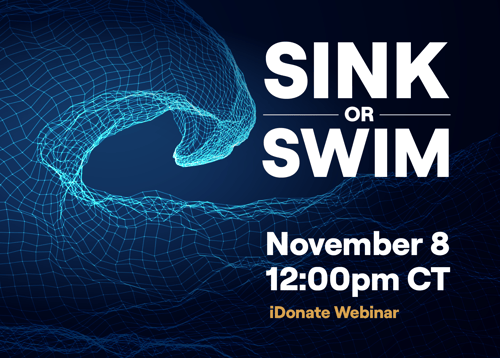 Here's what you'll get when you attend this FREE webinar:




Access to the live webinar on November 8 @ 12pm central time.




Eat lunch on iDonate with a complimentary $30 DoorDash coupon.




Recording emailed to you after the webinar.
Reserve your spot for this FREE iDonate + NextAfter webinar by using the form below!

Discover new ideas and insights to better optimize your Donor-First Fundraising campaigns when you reserve your spot for the free webinar using the form below.