Party of Two, Table Four.
Check guests into your event by either checking them off manually, or scanning the ticket holder's QR code. All check-ins and event data are synced and updated in real-time. Follow the instructions below to see how to check in your guests.
Open Event's Guest List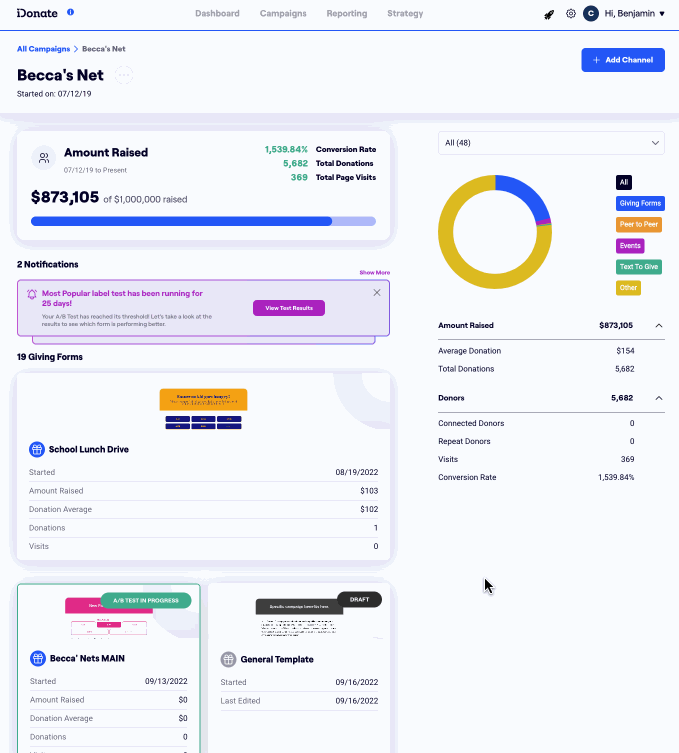 From the Campaign Overview, mouse over your event, then select Overview. Then, select Guest List.
Select Check-In Type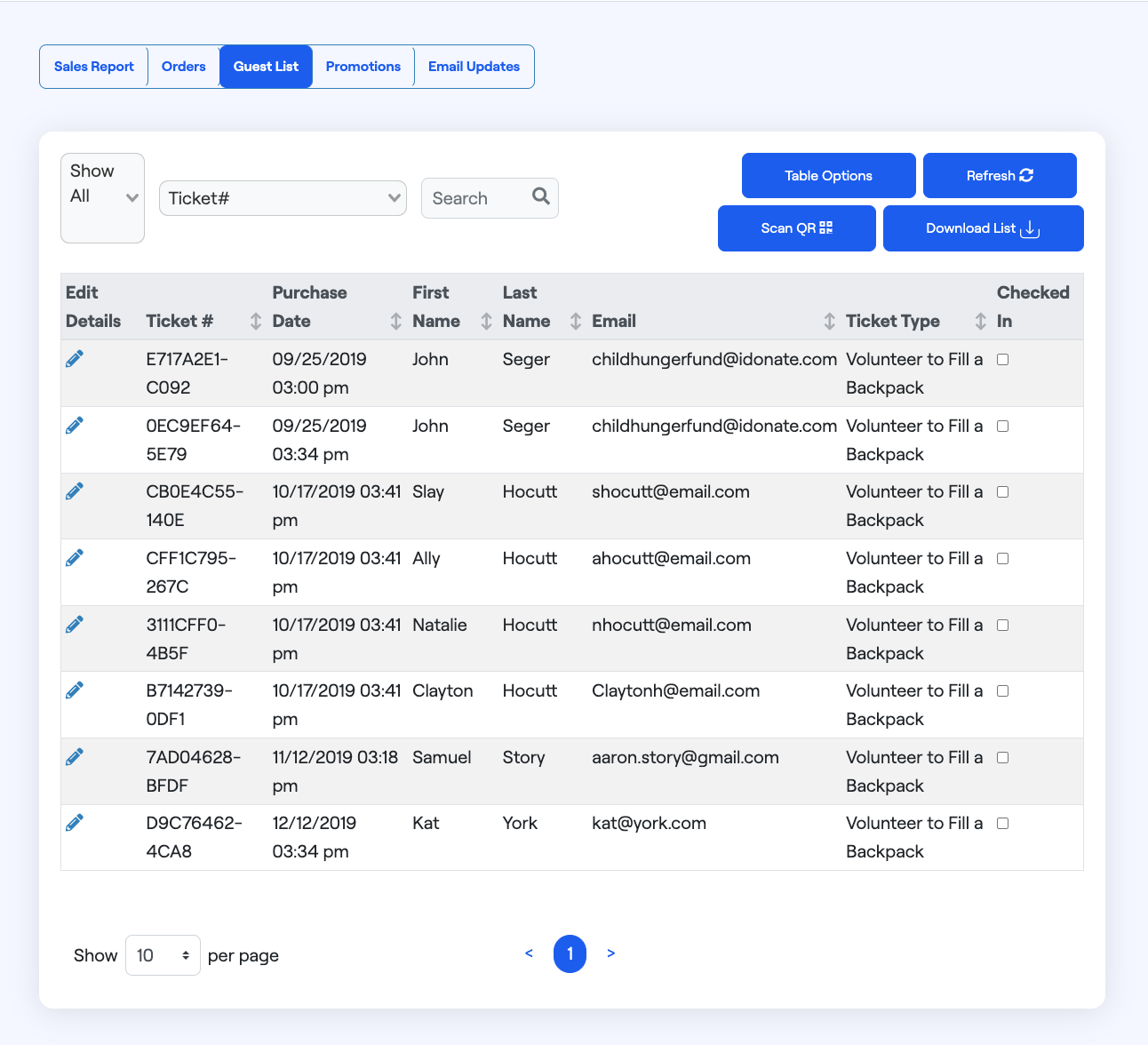 If checking in via QR, select the option at the top right labeled Scan QR and proceed to the scan the QR code using your device's camera.

If checking in manually, select the checkbox next to the attendee's name. No further action is required at this point.