Setting up your organization to accept PayPal
In order to use PayPal as a cash donation type, you must configure your PayPal gateway account within your iDonate account. Follow the steps below to properly set up the configuration.
Open Payment Gateways
Using the cogwheel icon, select Payment Gateways from the dropdown.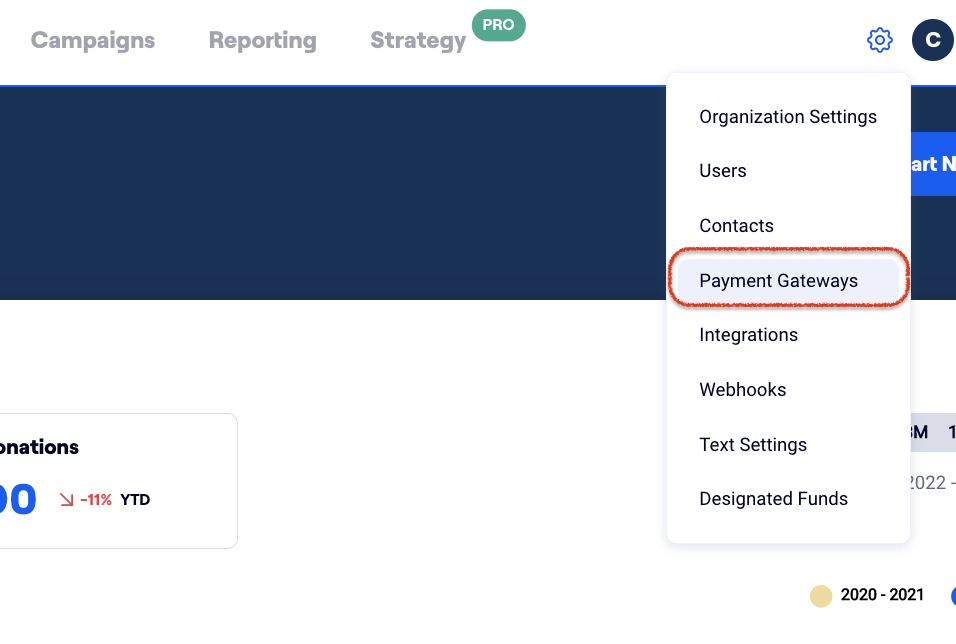 Add a Gateway
On the Gateway Settings page, select Add Gateway.
Select PayPal [signature] from the Gateway Configuration drop-down menu, and log in to your PayPal account using the Login, Password, and Signature fields located below the drop-down.
Once complete, open a new browser tab.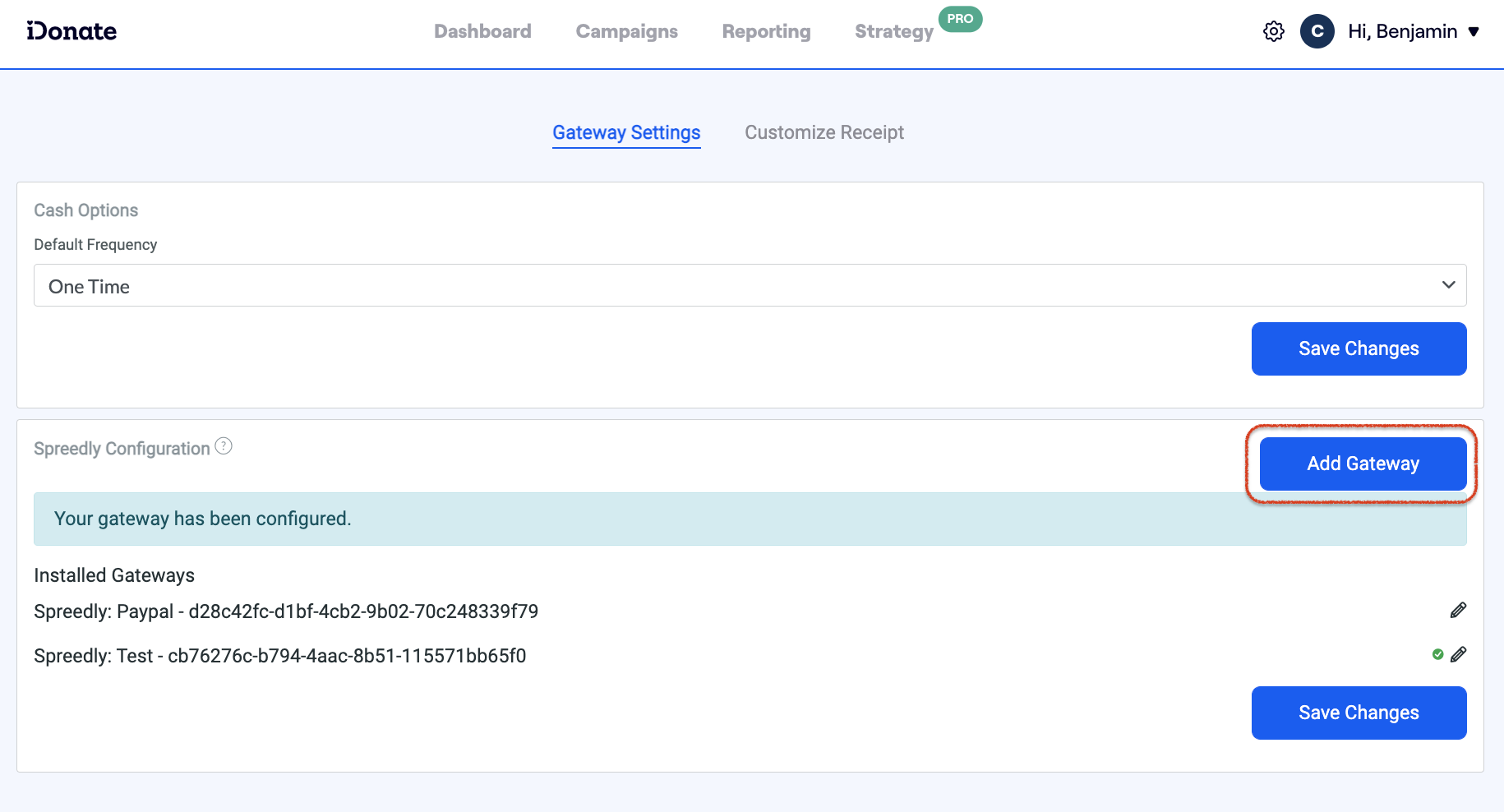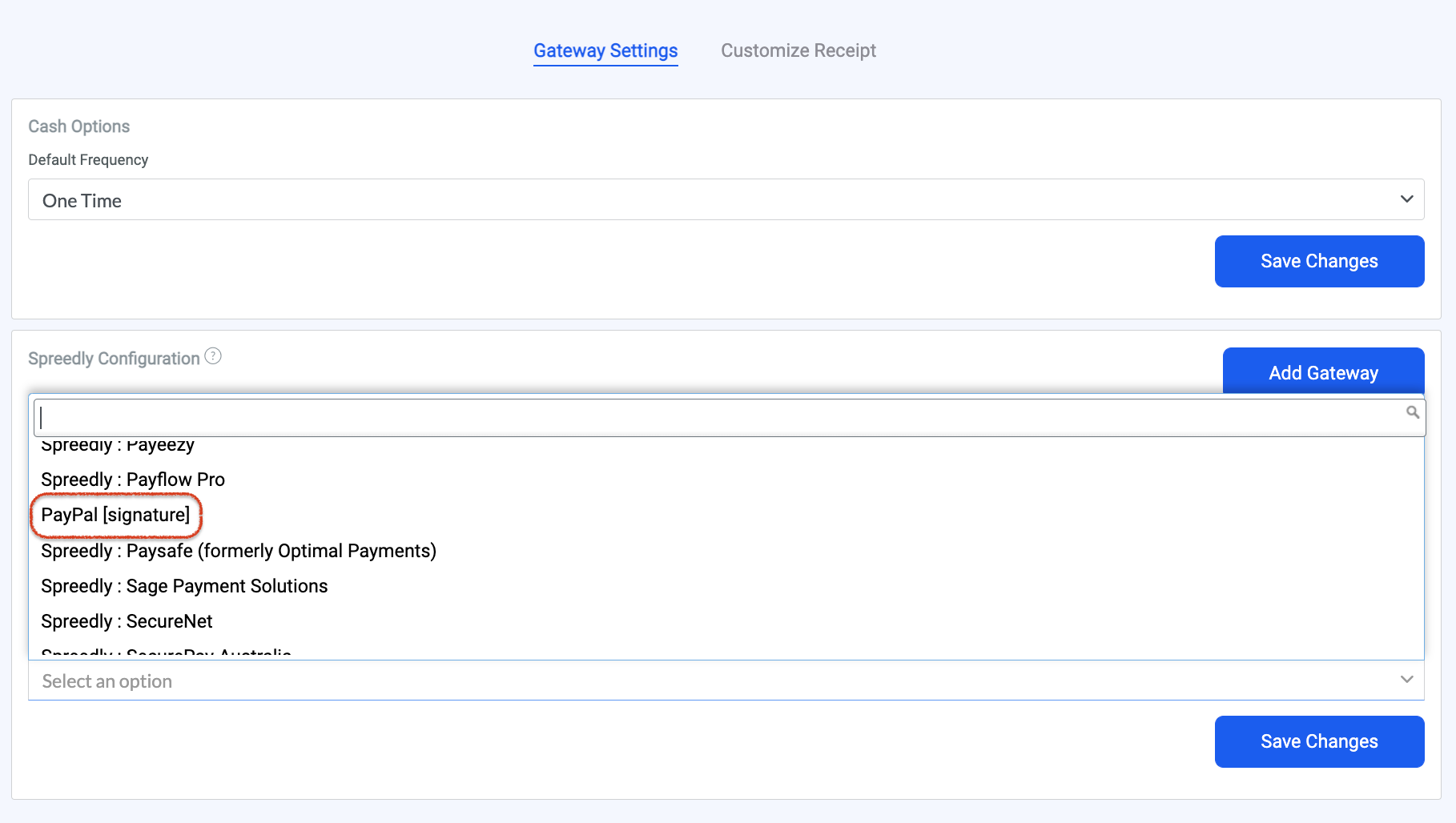 Open PayPal Profile
In PayPal, select Profile from the top menu bar, then click Profile and Settings.
Open Selling Tools
Under My Profile, select My Selling Tools.
Update API Access
Scroll to the line labeled API Access, then click Update.
View API Signature
Under the NVP/SOAP API Integration section, select View API Signature.
Verification
At this point, you may be prompted to verify that it's really you performing the request. Follow the instructions from PayPal to verify your account.
Request API Signature
Select the Request API Signature radial, then hit Agree and Submit.
View API Credentials
Clicking Show will expose the relevant fields so that you can copy the content into your gateway.
Show all the fields, then copy the values into the iDonate GMS tab that was opened in Add Gateway step listed above.
When copying values, be sure not to include any extra spaces. Extra spaces will cause the gateway to not work.