Do you agree, somewhat agree, strongly agree...
Get to know your event attendees with Surveys. Favorite color, T-shirt size, vegetarian option or no, these are just a few of the bits of information you can gather from your event attendees to make your event even better.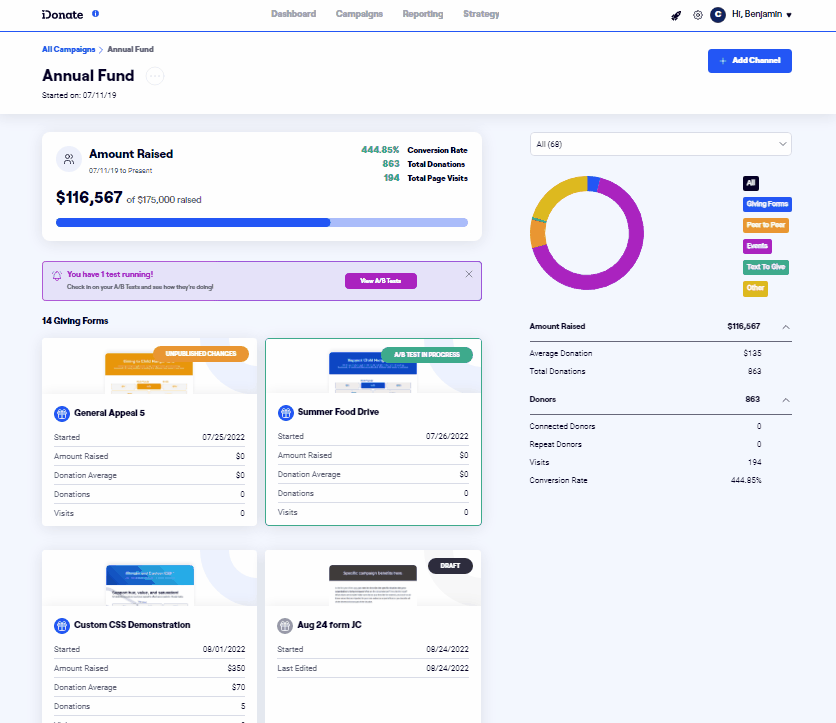 From the Campaign Overview, mouse over the Event you are using and select Edit.
Find the Surveys section in the interface at the top of the screen, then select Add New.
Name your survey, then begin adding questions.
When finished, select Save and Continue. Now, when configuring your tickets, you can associate a survey with a certain ticket type.