Allow donors to cover the transaction cost.
iDonate gives organizations the ability to ask donors if they would like to pay the credit/debit card fees added to online cash donations by an organization's merchant card processor.

Merchant processing transaction fees are netted against the total amount of an online cash donation. The iDonate Donor-Pays-Fee option is a great way for donors to make sure their donations have the greatest impact on the organization. The donor-pays-fee option can be uniquely set for each giving embed you create to provide maximum flexibility in your online fundraising process.
Open a Giving Form
From the Campaign Dashboard, select the Giving Form you would like to include the Donor Pays Fee feature.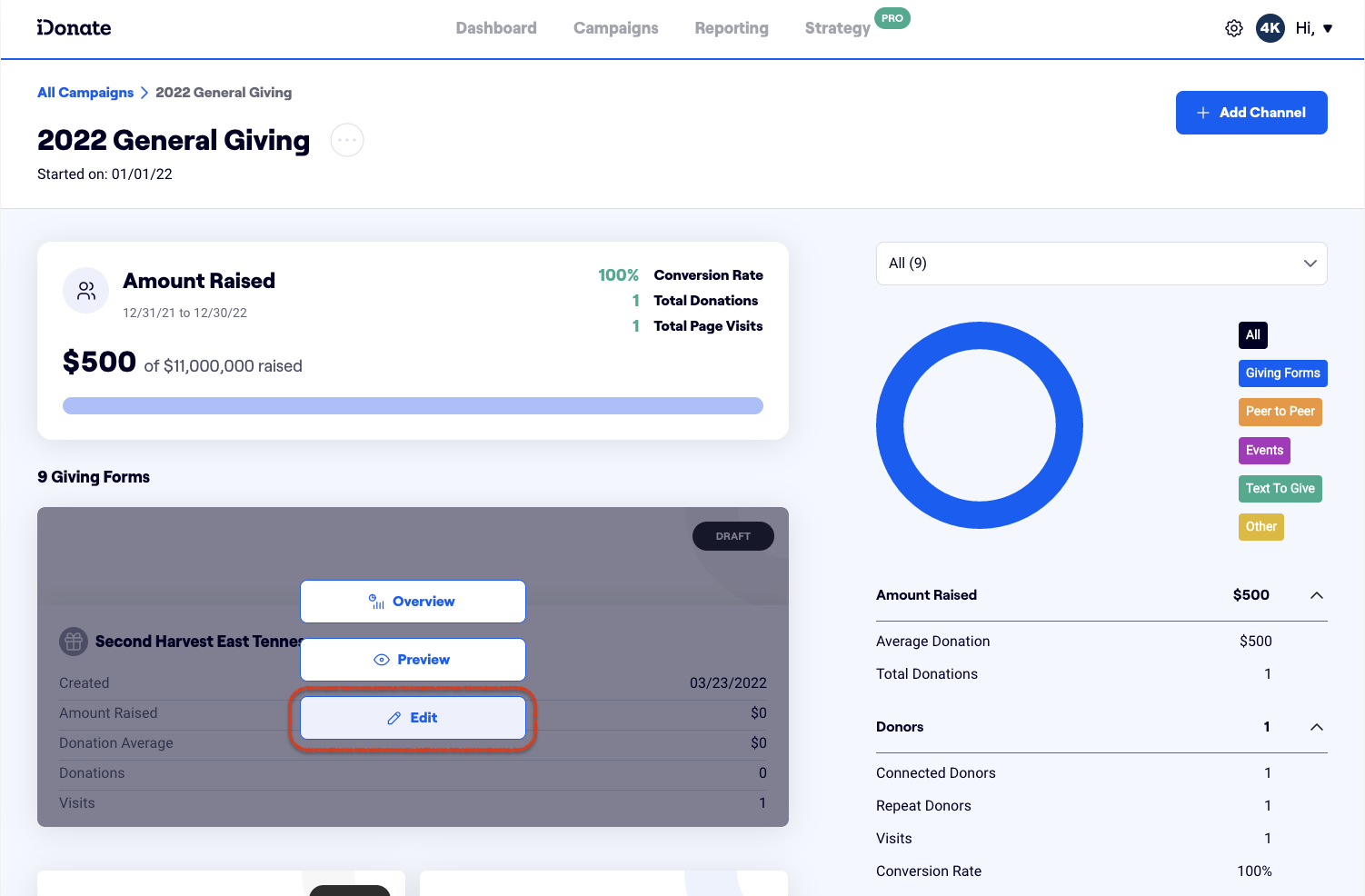 Activate the Donor Pays Fee Feature
From the Element Library, select Payment Info. From the Payment Info module, select the plus/minus toggle next to Allow Donor to Pay Transaction Fee. There is the added option to include a custom message.