Knowing the value of repeat business.
One of the most useful tools in modern fundraising is the Recurring Donation.
Recurring donations, by their very definition, bring in more revenue than single donations. So, obviously, as a fundraiser, you want to give your donors the option of setting up this recurring gift.
iDonate has taken this into consideration, and added the Recurring Prompt to its fundraising tools.
When the Recurring Prompt is active on a Giving Form, before the donor completes their One-Time Donation, a message appears, inviting them to create a Recurring Donation instead.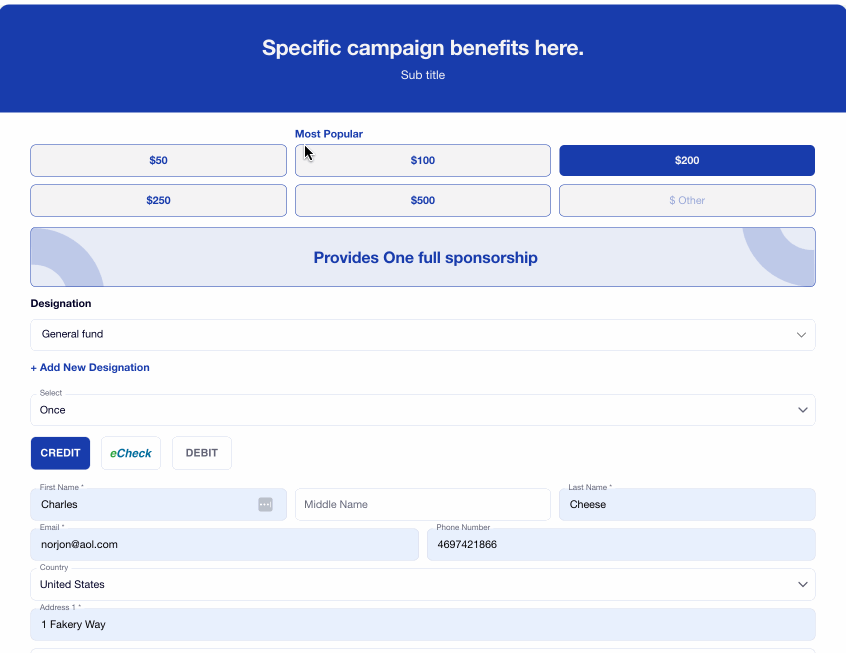 Configuring the Recurring Prompt
The Recurring Prompt is an element in the Giving Form Editor.
After toggling the switch marked Enable Recurring Gift Prompt to On, you can configure the messaging involved in the prompt, as well as another nifty fundraising tool worth mentioning: The Recurring Equation.
The Recurring Equation allows you to customize the amount that the message asks for. For example, if I gave a small gift, I may be tight on cash. So, asking for a smaller amount, say, 30% of my initial gift amount, may have a better chance at resulting in conversion.
Conversely, if I gave a larger gift, it may mean that I am rolling in it, and I could probably give a larger percentage, say, 70%.
The Recurring Equation lets you meet your donors where their wallet is.