Get to know the emails that go out to donors.
iDonate includes built-in automated email features in the form of Gift Receipts for all donations, and a series of nurturing emails for P2P programs.

Additional functionality can be added by using the iDonate MailChimp Integration.

View a list of all donor-facing automated emails.
Gift Receipts
Each time a donor gives a gift, an automated email we call the Gift Receipt is sent to the donor. This receipt is fully customizable.
To customize the gift receipt, first navigate to a Giving Form. Then, select Receipt. This will give you the option to either select a receipt from a previously existing template, or create a new one from scratch.
The Receipt Editor allows full customization of the Gift Receipt.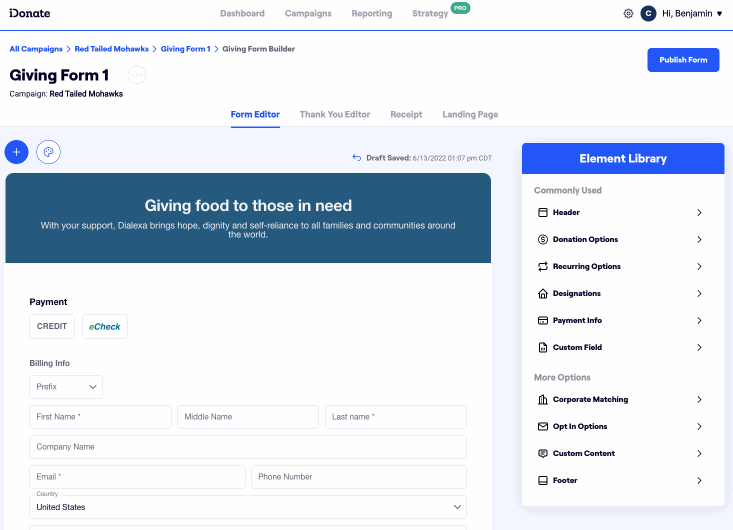 P2P Nurturing Emails
Users of the new P2P feature have the ability to customize an array of nurturing emails sourced from iDonate's experience in campaign best practices.

Read more about P2P Customization.
Organization Notification Emails
Copies of emails sent to donors can be sent to inboxes specified here by selecting New Notification and entering a valid email address.

To configure these emails, open GMS and navigate to the Account section, then select Contact.
MailChimp Integration
For additional email functionality not described above, iDonate has the ability to integrate with MailChimp.

Organizations can set conditions to add donors to MailChimp email lists by navigating to the Account section, selecting Email Marketing Integration, then selecting Add Rule.

Read more about connecting MailChimp to iDonate.