10 Simple Truths About Digital Fundraising Today
And the lies the status quo keeps selling you!
Learn 10 key truths to improving your digital fundraising today, especially in a down economy.
This FREE eBook is packed full of industry benchmarks and is a must-have resource for any nonprofit fundraiser that's looking to up their game and amplify their digital giving success!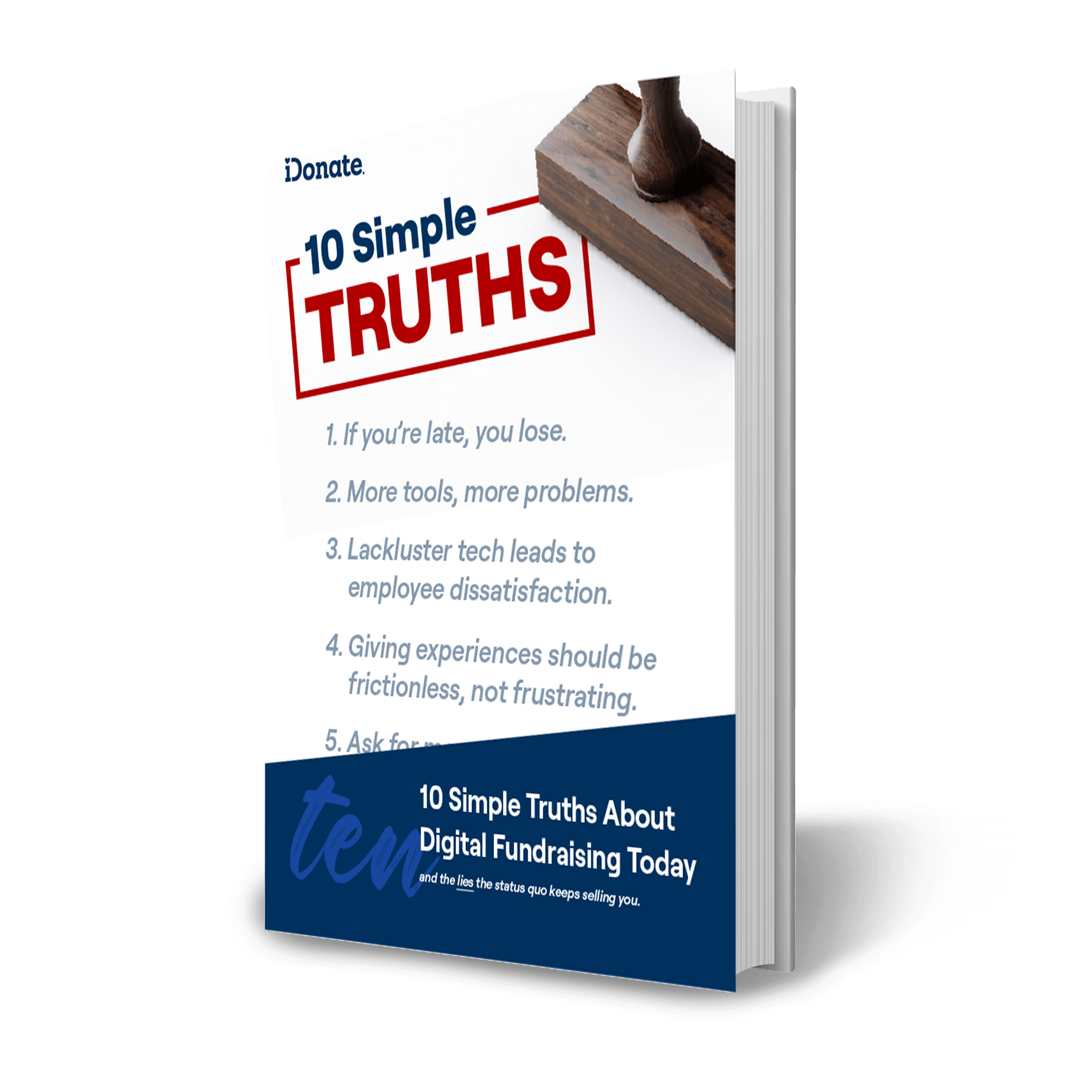 In This eBook You'll Learn About:
1. Industry benchmarks and strategies for optimizing fundraising.
2. Nonprofit digital fundraising trends and how they impact you.
3. Donor-First Optimizers that simplify & amplify your growth.

Did You Know? Recurring donors are worth up to 4x more in a lifetime!

"We incorporated [the recurring giving prompt] and have had incredible success growing our recurring giving. It's a simple, formal, conscientious ask and is important for year-end giving."
Jada Hoerr, Chief Resource Officer - Midwest Food Bank