Goal Meters
Instantly engage your donors in your campaign's progress in a beautifully visual way that doesn't require you to sacrifice your nonprofit's unique branding.
Make It

Urgent
When people are able to see and connect with your nonprofit's tangible progress, it adds validation and excitement. It is the same when fundraising for charitable donations.
For any campaign you have with a target fundraising amount, create a goal meter to give your donors an instant sense of how your campaign is performing. Add in a countdown clock to create even more urgency. Attach it to any campaign and its landing page via a simple embed code. All donations that go through that campaign will automatically update the goal meter to show continued instant progress.
DID YOU KNOW? Based on an experiment performed by our friends over at NextAfter, improving how you utilize urgency in your giving experience can increase your conversion rate by up to 167%! Get Started Now >> (see what we did there?)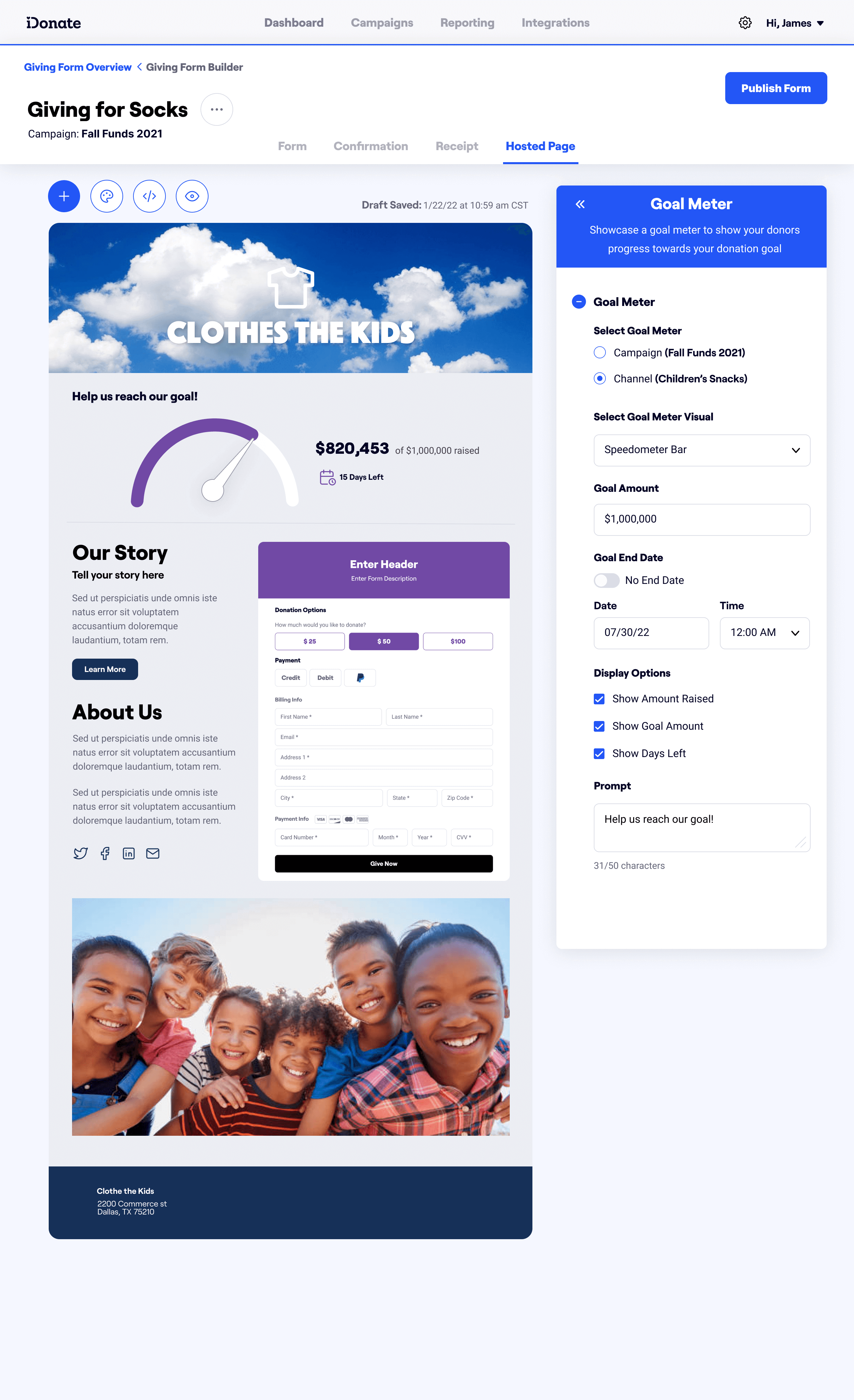 Configure Your Fundraising Goal Meter to
Match Your Unique Branding
As you build out and customize your campaign, do the same to your goal meter. You can showcase your fundraising progress with a typical progress bar or add some variety with our Goal Meter donut chart.
Easily configure the Goal Meter to have your own brand colors and accents. Increase the urgency with a countdown clock and build excitement by showing the total number of donors.
iDonate's configurable Goal Meters are just another opportunity to connect with your donors in an impactful way while not having to sacrifice your nonprofit's unique branding.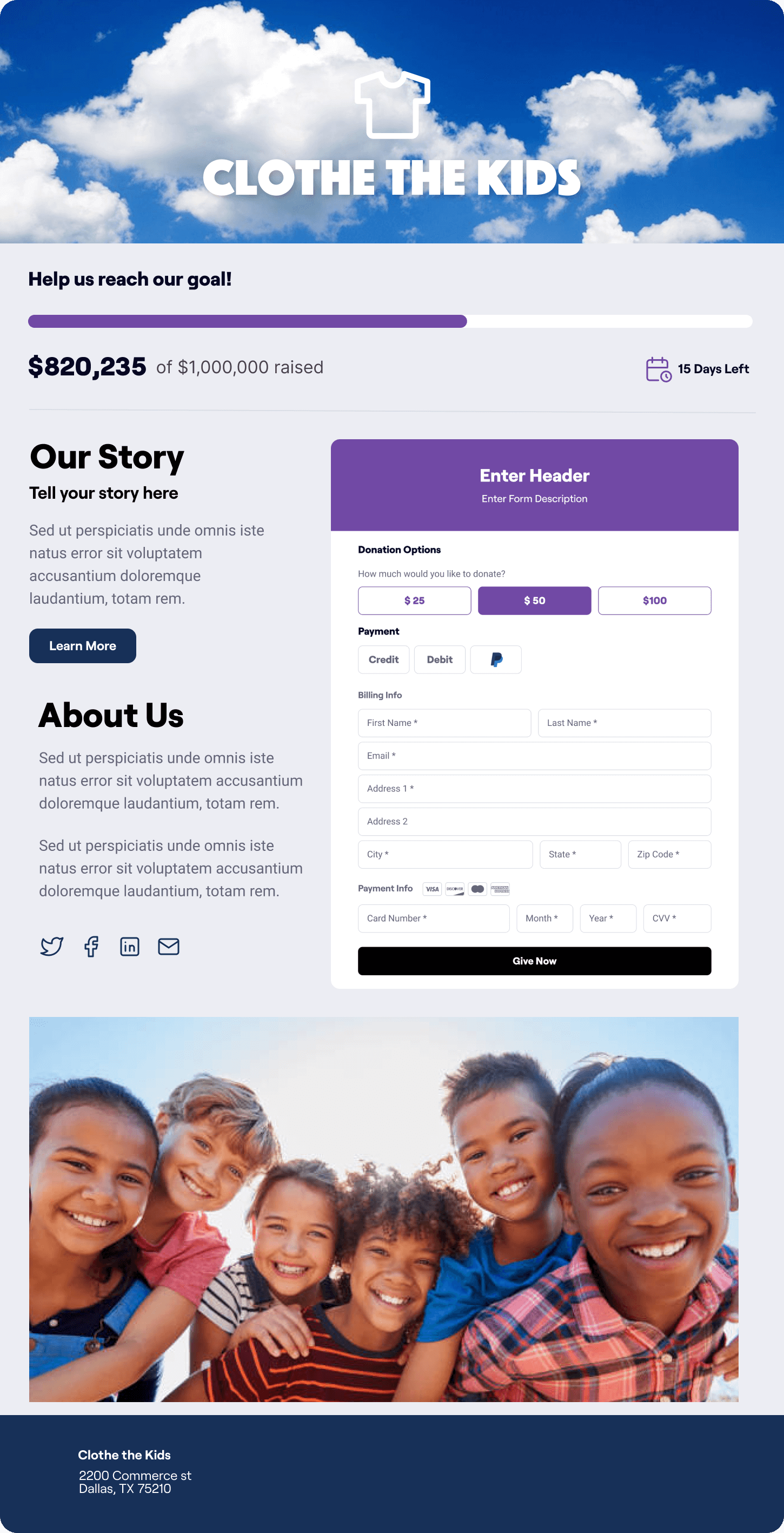 Being able to see in real-time what's coming in for each campaign has been powerful. It was especially beneficial with our "Ukraine Crisis Response" campaign. We were tracking that one heavily, so seeing in real-time that donor support was still strong helped us make key decisions in extending our appeal efforts. We raised over $5,000,000 with that campaign, most of which was online.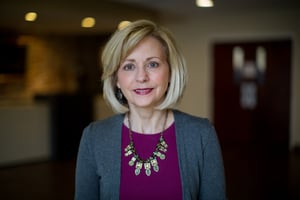 Chief Development Officer | NAMB
iDonate has made my job significantly easier! iDonate is an excellent organization. Their software is high quality and they are always wanting to hear from us on how they can make their product meet our needs better. It's not just lip service. I have personally provided feedback on their P2P program and they have worked with me to implement the changes I requested. They help make it an easy and seamless experience in donating to events which makes it easier for our people to raise the funds necessary. Our staff and students are more confident in raising funds because of how easy iDonate makes it to give online. Also, iDonate's customer support is incredible. They're very timely in helping solve issues.

We've seen our donations double in the first two months of using iDonate.
Director of Development, OBU
iDonate has been key in moving our fundraising to the next level! They way that their systems directly integrate into our website and events has been a massive help in acquiring funds for both our staff as well as for the events that we run. We had consistently had problems in tracking all of the funds for events, and we were having to go through additional third parties to create event reminders. iDonate gave us an easy way to keep track of these funds, as well as gave us a way to create events! Also, having control over fundraiser pages's content while allowing individuals to create the pages themselves has been a huge help.

We attribute our growth in online donations to the fact that with iDonate we can easily run specific, personalized giving campaigns that our alumni can connect to.
Director of Information Services, Jefferson University