The digital fundraising leader for today's faith-based nonprofits.
Meet the ministries that are proud to partner with iDonate in order to further their mission.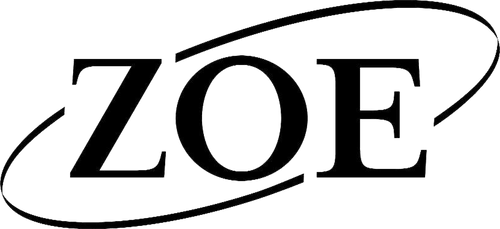 "So then, as we have opportunity, let us do good to everyone, and especially to those who are of the household of faith."
Galatians 6:10
The data is clear, and the results are powerful. We are committed to putting the donor first by offering nonprofits an advanced Digital Fundraising Platform with built-in Optimizers that enable the donor to give from anywhere, at any time, in any way.
See for yourself how our modern platform simplifies digital fundraising so your nonprofit can raise more than 2x the industry benchmark!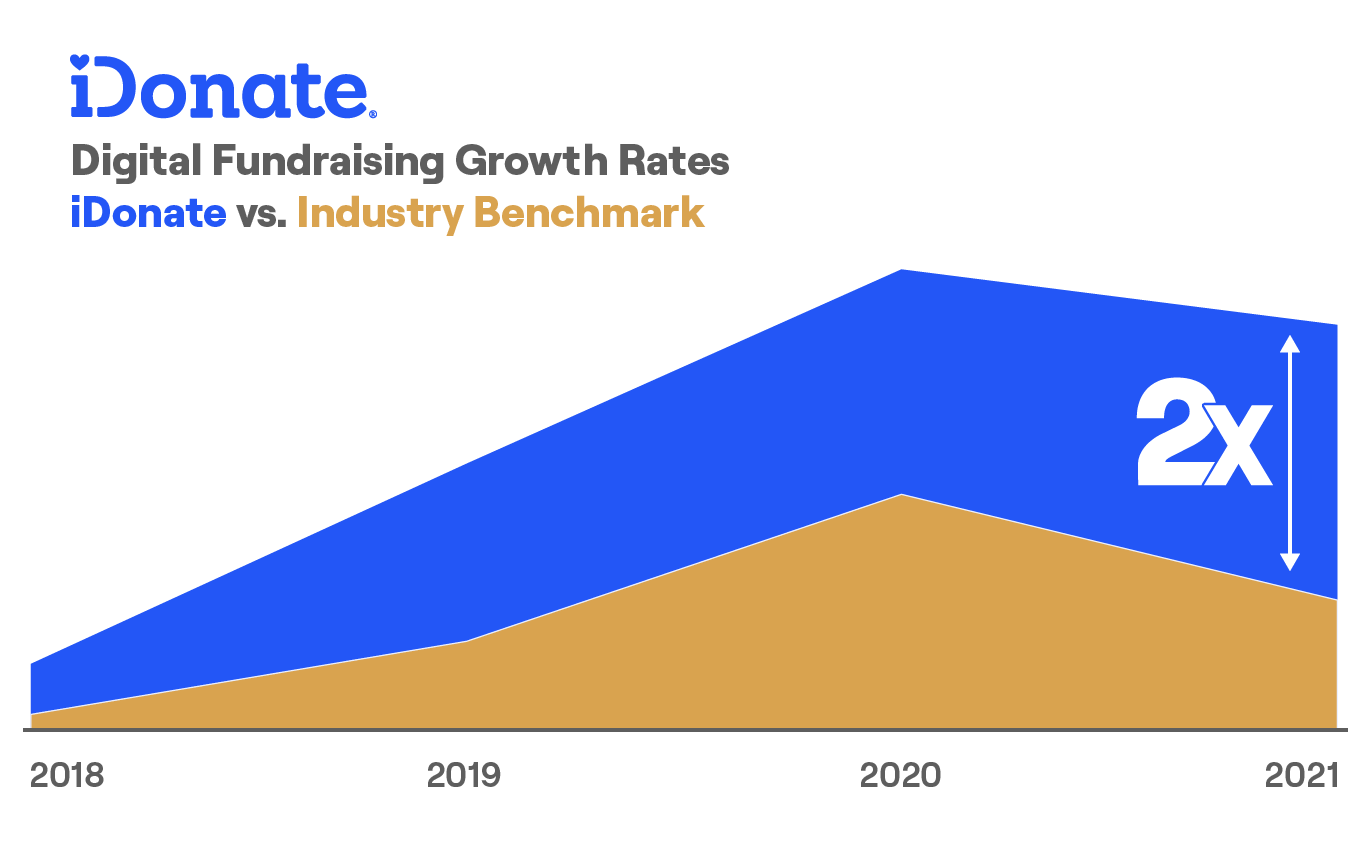 ZOE International
Spreading awareness with digital
Nearly 30% of ZOE's online engagement has been through social media. Through other channels like Google Ads and direct website traffic, ZOE is working to keep donors coming back and has made recurring giving an integral part of their fundraising efforts.

With a simple addition to their iDonate online giving form, ZOE has seen a 20% increase in recurring revenue since the fall of 2020. Likewise, the number of active recurring schedules and the number of donors who give on a recurring schedule have both increased by 18%.

To sustain those numbers, ZOE looks to what they call their "future donors." Forty-five percent of ZOE's online traffic comprises users between the ages of 18-35. ZOE targets the college-aged and young adults with a consistent, engaging, and powerful message — one that can be easily shared across all of their international locations.


Comprehensive Digital Fundraising Platform
Fully aligned with your values and designed to Amplify your Kingdom Mission!
Giving Forms Like No Other
Need a giving form for your web site or campaign page? No problem. You can easily set up a fully customizable, mobile-friendly, secure, branded giving form that is embeddable on any webpage using just two lines of JavaScript.
Simply edit and deploy without the need for web or IT resources. Our simple drag-and-drop interface makes standing up a new embeddable giving form or full-blown donation landing page super fast and extra easy! You can even pick a pre-built template that makes it that must easier.
Or if that doesn't fit your needs, then take control of your entire web page with our built-in hosted pages for rapid deployment. And if that's not enough, you can even take total control of the entire donor-facing experience with our Software Development Kit (SDK).
Like we said, it's a giving experience like no other, and it's helping iDonate customers raise 2x the industry benchmark!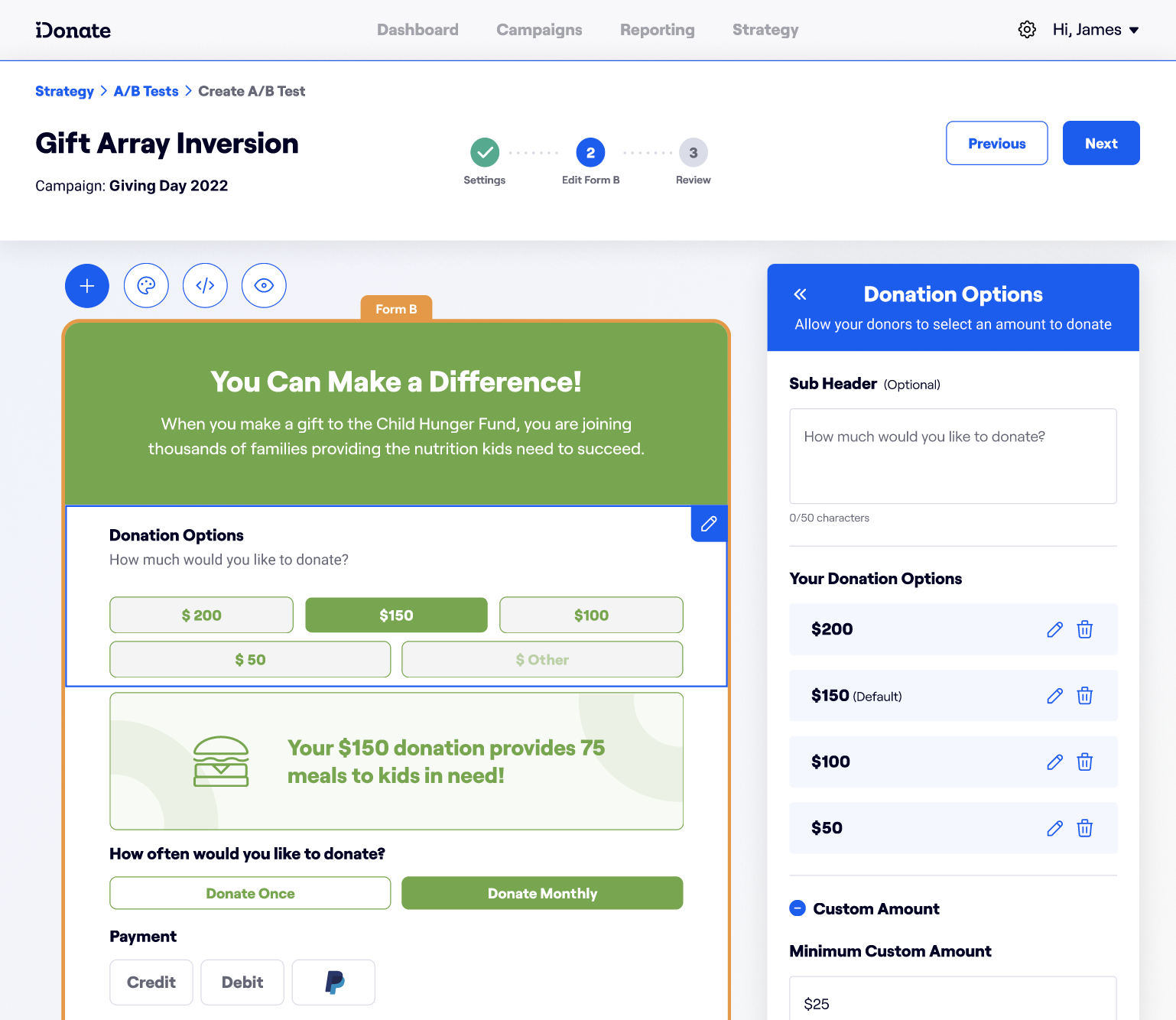 Peer-to-Peer (P2P)
Peer to Peer can be used in many ways. iDonate customers love the flexibility to empower their fundraisers with traditional Peer to Peer, but many also equip their staff and missionaries with P2P for personal funding support.
Simple, purpose-built tools easily give your community the ability to build their campaign, make edits, thank supporters, chat with the organization, and keep track of their progress.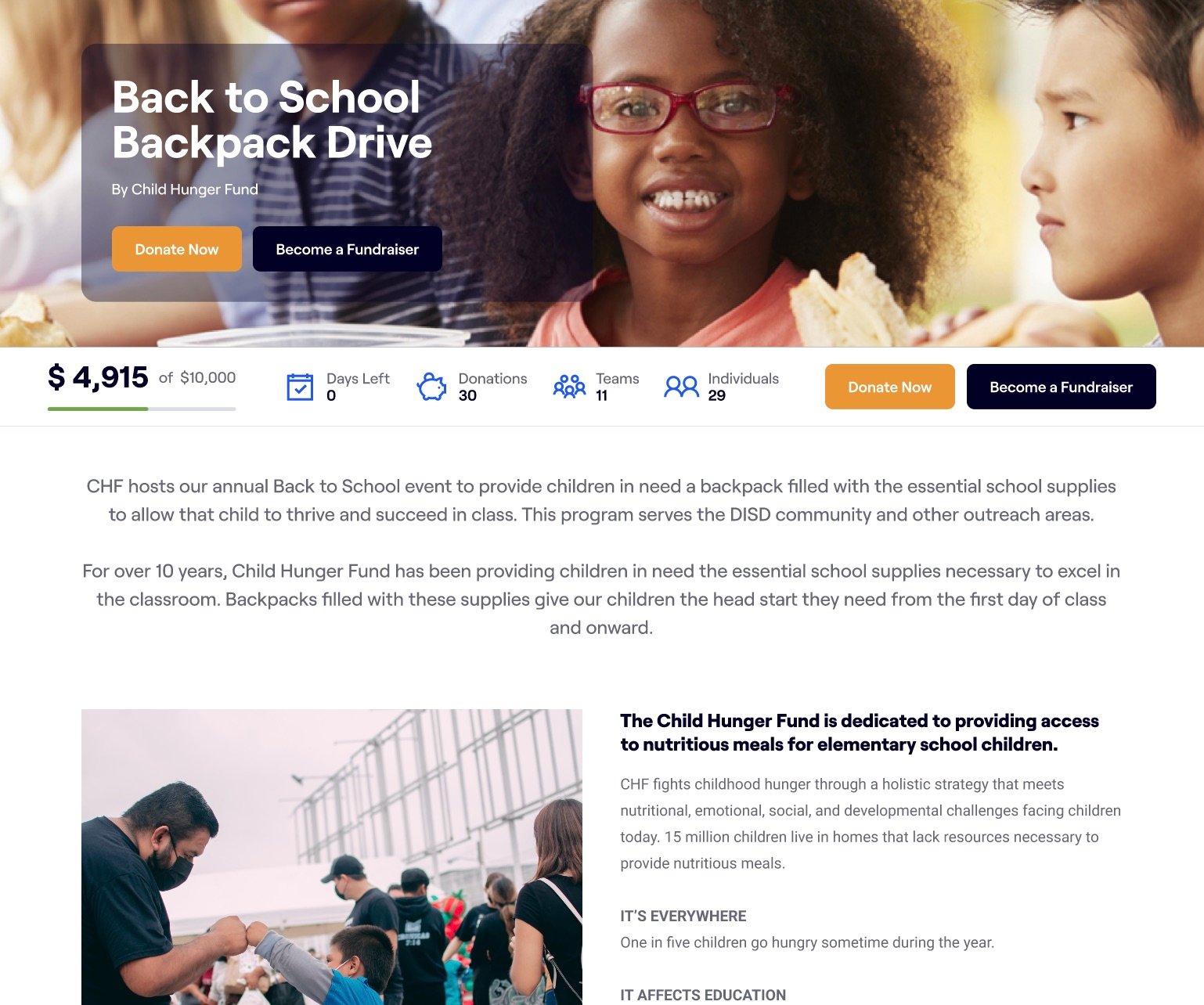 Campus Outreach Uses P2P to Simplify & Amplify Giving!
See how Campus Outreach uses iDonate's Peer-to-Peer application in order to simplify their event & donation management, as well as raise significantly more each year. iDonate is changing the game for faith-based nonprofits!

"We have been thrilled with both the ease of use of the iDonate platform as well as the high-touch service we continually receive from the iDonate team. Through using iDonate, our donors have received an easier and more enjoyable giving experience, and all 140+ SERVE staff's funding has been significantly strengthened and improved."

Phil Sineath
Director of Advancement, Campus Outreach
Event Ticketing - Not Just for the Annual Gala
Different events call for different experiences. Whether selling a ticket or offering free tickets for your annual gala, local ministry event, or bible studies; easy-to-configure options like quantities, prices, selling periods, promo codes, and more are built-in and ready to use.
Plus, the ticket widget enables you to promote your event on your website or anywhere online, not just the event page. Then at the event, a simple scan finalizes your registrations, making check-in easier than ever.
Text-to-Give | When You Need Quick & Simple
Get all the options, without all the hassle—set up an unlimited number of text keywords for any campaign or designation in a snap. Plus, all text donations are processed with your other online donations—so even though it's another way to give, rest assured, it's not another thing to manage.
Go beyond just gifts — have you ever wanted to quickly poll your donors, or send them a link to learn more, or rally them for an event? Text-to-give makes it easy to stay engaged with your supporters in a variety of ways.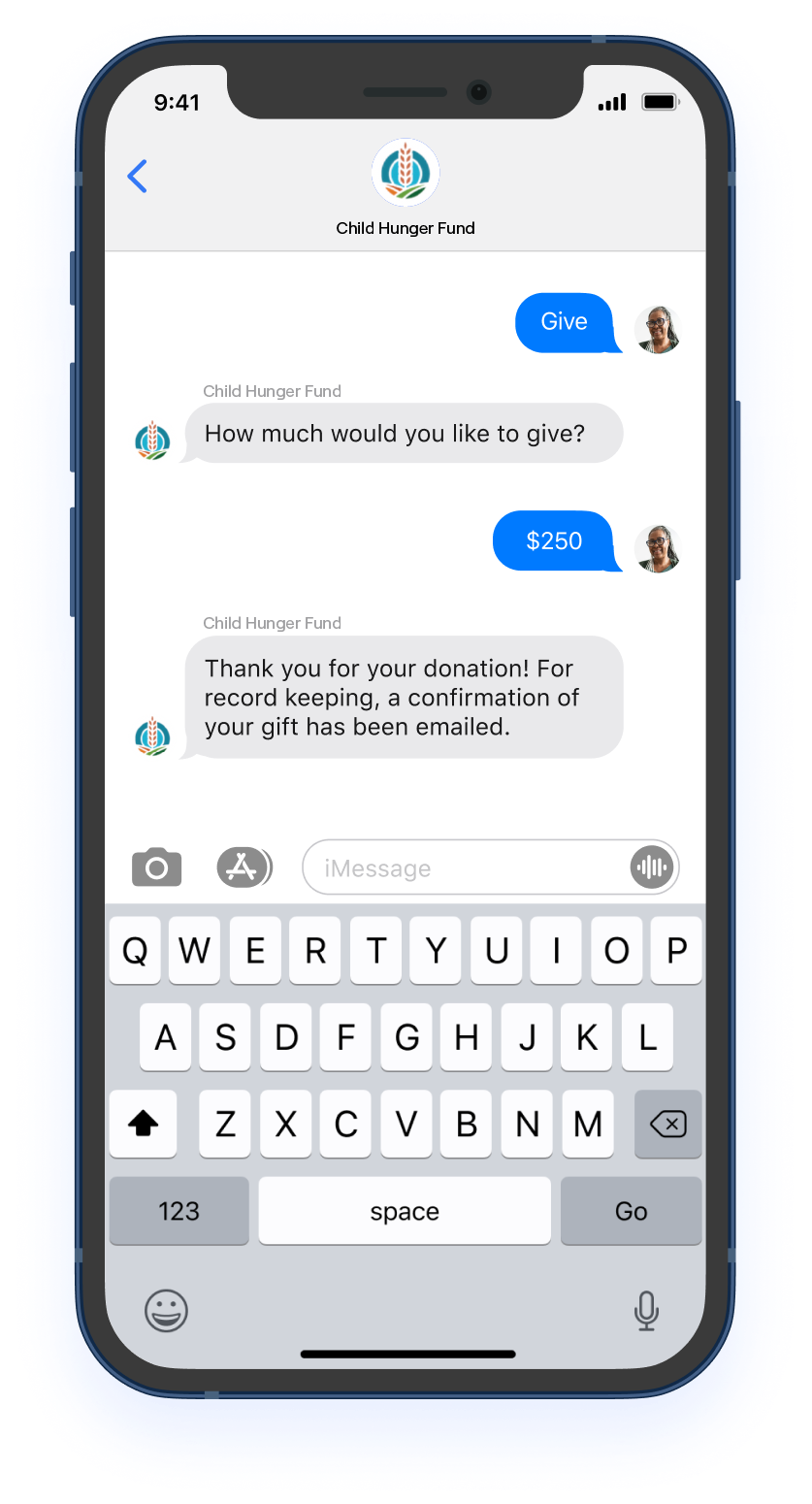 Optimized to Amplify Your Mission
It's not a miracle... but it sure feels like one.
Donor-First Fundraising Optimized for Success
When it comes to digital fundraising optimization, you need a platform that makes it simple to test, configure, and adapt your giving experience to meet the needs and expectations of your donors.
We've partnered with NextAfter, the recognized leader in Digital-first Fundraising, to bring the modern fundraiser the optimization tools they need in order to grow 2x the industry benchmark!
We've built in a robust set of Donor-First Optimization Tools:
Point & Click A/B Testing
Pre-optimized Template Library
Personalized Gift Array Labels
Corporate Gift Matching

Recurring Gift Prompt
Advanced Donor Acquisition
Giving Impact Equation
Contextual Giving and more!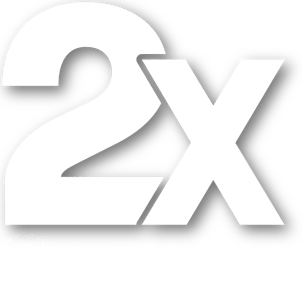 Results so good, we simply guarantee 'em.
Unlock our one-of-a-kind 2x Guarantee when you purchase our Professional or Network Package!
We are so confident in the transformative power of our Digital Fundraising Platform, Donor-First Optimizers, and Digital Amplification Services, that we guarantee you'll grow 2x the industry benchmark each year on average.
Easily Connect to Today's Leading CRM's
Your important donor data should flow easily from one tool to another. From simple integrations to custom builds, iDonate syncs your donations with the Customer Relationship Management System (CRM) of your choice.


It's easy to get up in the morning because if we do our job well, our clients will have the needed funds to change the world. We see our job as a service to you. I often tell our team that our job is to bless those we serve.
There is a quote generally attributed to Martin Luther that reads, "The Christian shoemaker does his duty not by putting little crosses on shoes, but by making good shoes, because God cares about good craftsmanship." So do we. Here, we're making great shoes.
Ray Gary
CEO iDonate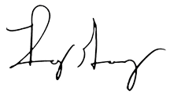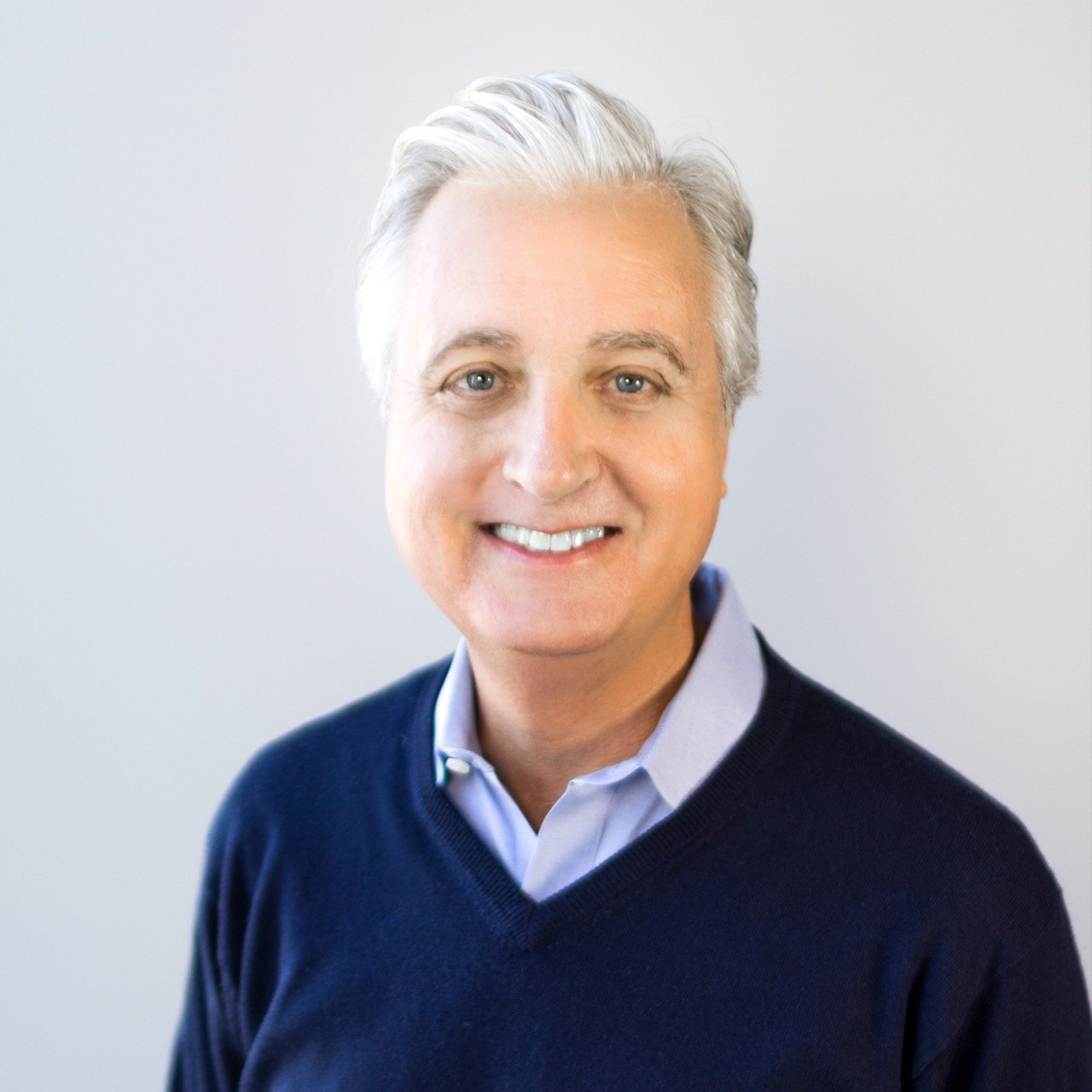 Subscribe to iDonate's "Amplify Good" Blog!

We believe the work of Christian ministries is vital and urgent. Our world needs to know Christ's love and experience His goodness. At the same time, our passion is to provide ministries with advanced technology that simplifies all aspects of digital fundraising so that you can impact more lives and share the Good News.


Whatcha waiting for?
Use the iDonate platform to start raising more for your cause today. Not only are we THE leading digital fundraising platform for faith-based nonprofits, but we truly share your values.