Let's learn together!
Browse our most popular webinar recordings & register for any of our upcoming webinars.
Enjoy our most recent Donor-First Fundraising Webinar,

"The Most Important Fundraising Metric You're Not Tracking."
During this webinar, we will dive into the following topics:
Calculating Long-Term Donor Value: Discover the powerful method of calculating the long-term value of your donors. Understand how this metric can provide a deeper understanding of your fundraising efforts and help you make more informed decisions.
A Vital Missing Metric: Uncover the missing piece of the fundraising puzzle that can revolutionize your donor retention and acquisition strategies. Learn how this metric can guide your resource allocation and budgeting decisions effectively.
Amplifying Your Digital Giving Success: Explore strategies to maximize your digital giving success by leveraging the motivation of your donors. Discover actionable techniques to engage and inspire your supporters, leading to increased donations and long-term sustainability.
Listen to Last Month's Donor-First Fundraising Webinar,
"What Can Chick-fil-A Teach Us About Fundraising?"

Discover how Chick-fil-A's mission, culture, and business processes have made them one of the most successful fast food chains in the market, and learn how to apply these best practices to your own organization's fundraising efforts. Learn from, VP of Customer Success, Michael Baker as he discusses "What Can Chick-fil-A Teach Us About Fundraising?"
Check out our Donor-First Fundraising Webinar,

"5 Ways Your Main Donation Page is Failing Your Donors!"
Sponsored by NextAfter

Learn key fundraising optimization insights in this informative conversation between iDonate's VP of Customer Success, Michael Baker, and Nathan Hill from NextAfter, as they discuss "5 ways your donation page is failing your donors & how to optimize for success."
In this webinar, you will learn 5 tested and proven tips to create a donation page that will align with the motivation of your donors, effectively communicate why someone should give, and increase donor conversion rates and revenue!
Watch Last Month's Donor-First Fundraising Webinar,

"Amplify Growth with Gift Matching and Recurring Gift Prompts"
Sponsored by Double the Donation

Learn from Michael David, iDonate's VP of Product, and Grace Green, Double the Donation's Partnership Success Specialist, as they discuss how to amplify giving with gift matching and recurring gifts. You'll see first-hand the best practice recommendations and how to get started with corporate matching.
"Sink or Swim: Ride the digital fundraising wave to amplify good!" with Ray Gary & Tim Kachuriak
Learn from Ray Gay, iDonate's CEO & Founder, Tim Kachuriak, NextAfter's Founder and Chief Innovation & Optimization Officer, as well as Michael Baker, iDonate's VP of Customer Success, as they share key industry trends and insights, as well as showcase how Donor-First Fundraising with a focus on optimization can amplify your growth!

Donor-First Fundraising Made Simple Through Built-In Optimization Technology

A Homegrown Calling with Global Results - Midwest Food Bank has taken their mission across the globe!

The Power of Story - Alabama Baptist Children's Homes

Reach & Rescue: Working to End Human Trafficking

Digital Transformation: How investing in digital simplified fundraising for Campus Outreach and amplified their growth!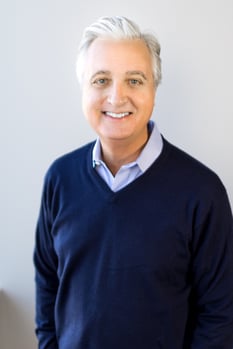 Get to know Ray
Ray Gary is the Founder and CEO of iDonate, a Donor-First Fundraising Platform that simplifies fundraising so nonprofits can raise more funds. He's also the co-author of Charity Shock, a book which speaks to the coming changes in generosity.
Ray brings a unique perspective with over 30 years of for-profit business experience, including tenure at Koch Industries where he worked directly with Charles Koch, learning from one the world's most successful leaders.
Ray's passion for starting iDonate was to catalyze a world of abundant generosity. His team is committed to using advanced technology to amplify good every day, building great products and supporting nonprofits that are changing the world.
Get to know some of our other hosts!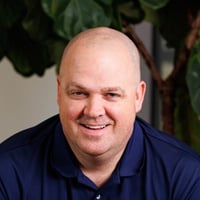 Get to know Baker
Michael Baker, the Sr. Director of Value Services, has been in fundraising for more than two decades. He has extensive experience in both marketing & fundraising roles and understands the value of having the right giving tools in place to help maximize your revenue on each campaign, as well as increase the long-term value of each donor.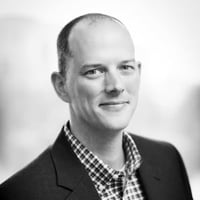 Get to know MD
Michael David is the SVP of Product at iDonate where he works with nonprofits, technology leaders, and world changers to build products that simplify the complexities of digital fundraising. He has a passion for problem solving and equipping fundraising leaders with advanced, intuitive solutions that amplify donor impact & growth.