Let's learn together!
Browse our most popular webinar recordings & register for any of our upcoming webinars.
Check out our latest webinar, "Sink or Swim: Ride the digital fundraising wave to amplify good!" Learn from Ray Gay, iDonate's CEO & Founder, Tim Kachuriak, NextAfter's Founder and Chief Innovation & Optimization Officer, as well as Michael Baker, iDonate's VP of Customer Success, as they share
key industry trends and insights, as well as showcase how Donor-First Fundraising with a focus on optimization can amplify your growth!

Donor-First Fundraising Made Simple Through Built-In Optimization Technology

The Power of Story - Alabama Baptist Children's Homes

A Homegrown Calling with Global Results - Midwest Food Bank has taken their mission across the globe!

Reach & Rescue: Working to End Human Trafficking

Digital Transformation: How investing in digital simplified fundraising for Campus Outreach and amplified their growth!
Get to know Ray
Ray Gary is the Founder and CEO of iDonate, a Donor-First Fundraising Platform that simplifies fundraising so nonprofits can raise more funds. He's also the co-author of Charity Shock, a book which speaks to the coming changes in generosity.
Ray brings a unique perspective with over 30 years of for-profit business experience, including tenure at Koch Industries where he worked directly with Charles Koch, learning from one the world's most successful leaders.
Ray's passion for starting iDonate was to catalyze a world of abundant generosity. His team is committed to using advanced technology to amplify good every day, building great products and supporting nonprofits that are changing the world.
Get to know some of our other hosts!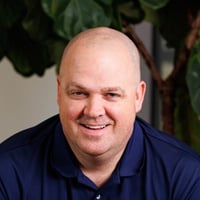 Get to know Baker
Michael Baker, the Sr. Director of Value Services, has been in fundraising for more than two decades. He has extensive experience in both marketing & fundraising roles and understands the value of having the right giving tools in place to help maximize your revenue on each campaign, as well as increase the long-term value of each donor.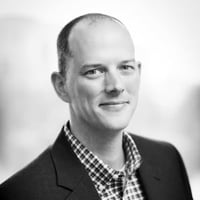 Get to know MD
Michael David is the SVP of Product at iDonate where he works with nonprofits, technology leaders, and world changers to build products that simplify the complexities of digital fundraising. He has a passion for problem solving and equipping fundraising leaders with advanced, intuitive solutions that amplify donor impact & growth.