iDonate's Recurring Gift Prompt Amplifies Your Fundraising
Our donor-first fundraising platform easily allows you to amplify your digital giving with automation tools like iDonate's Recurring Gift Prompt. Now you can secure that precious second gift through digital fundraising automation.
Automate Your Intelligent Asks

, at the Exact Right Time

Amplify your giving now with iDonate's powerful Recurring Gift Prompt. Our simple Web Giving Form Builder allows you to update and customize your giving forms with ease, including adding our Recurring Gift Prompt with a few simple clicks.
With our robust editor, you can tweak your gift prompt by:
Customizing the header text of the gift prompt
Add a Value Proposition to engage your donor
Configure your unique suggested recurring gift ranges

As well as all the

other built-in form editor features
What's a "Suggested Recurring Gift Range?" It's an intelligent giving feature that allows you to input custom giving amount ranges that donations will fall fit into, and based on those ranges, you can decide what percentage of the donor's gift you want to be suggested as their monthly recurring gift amount.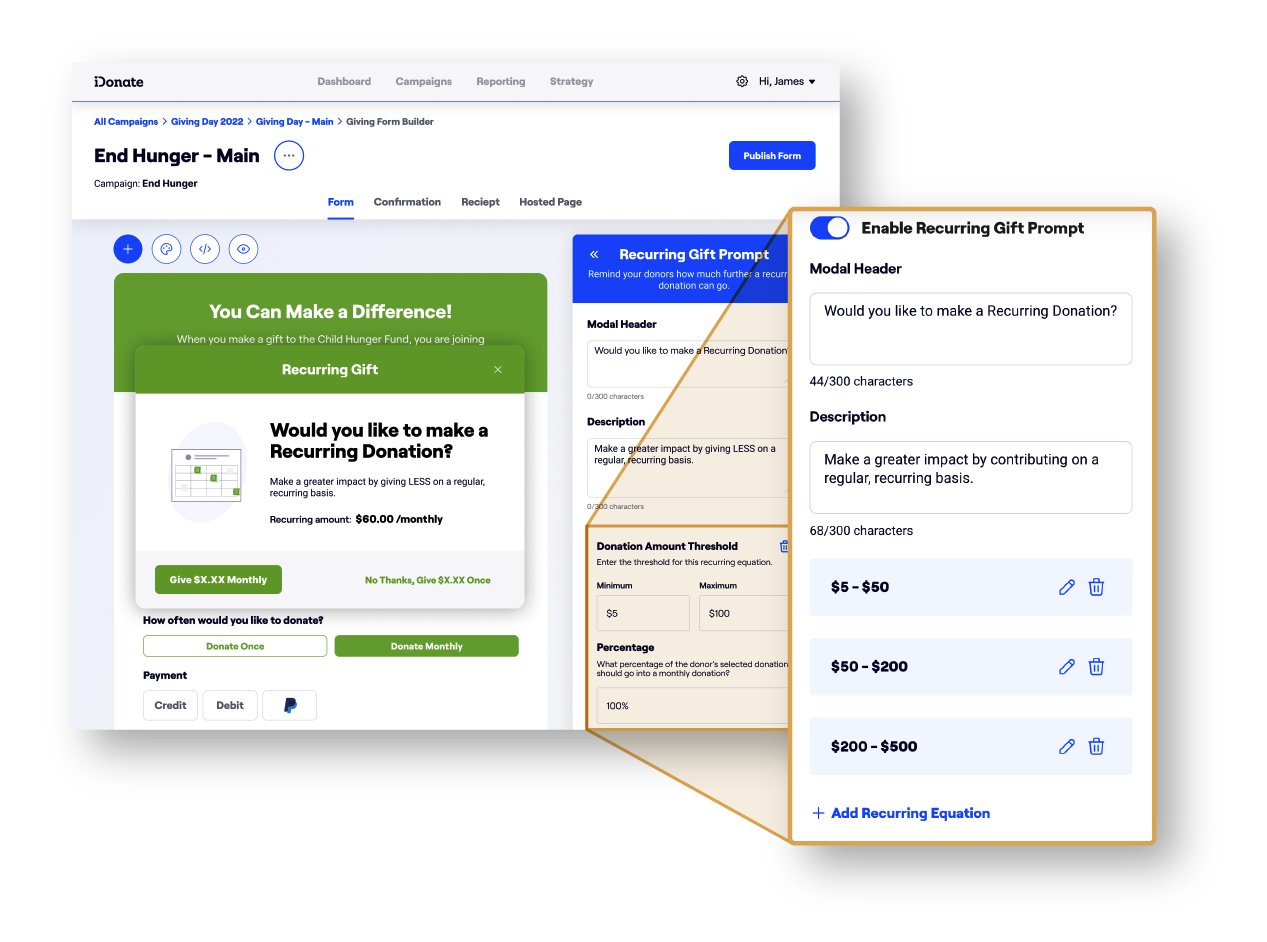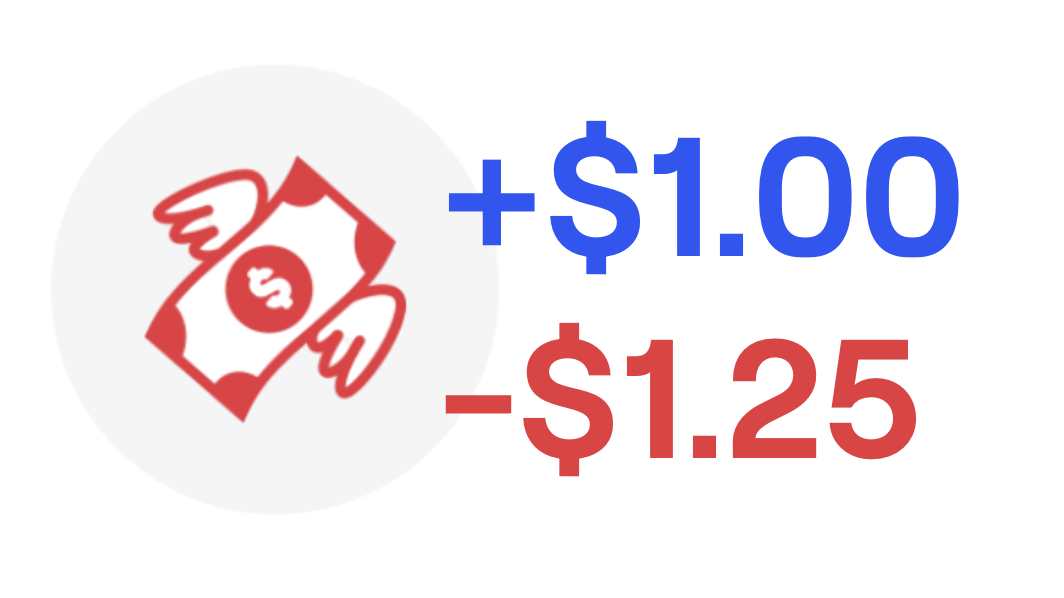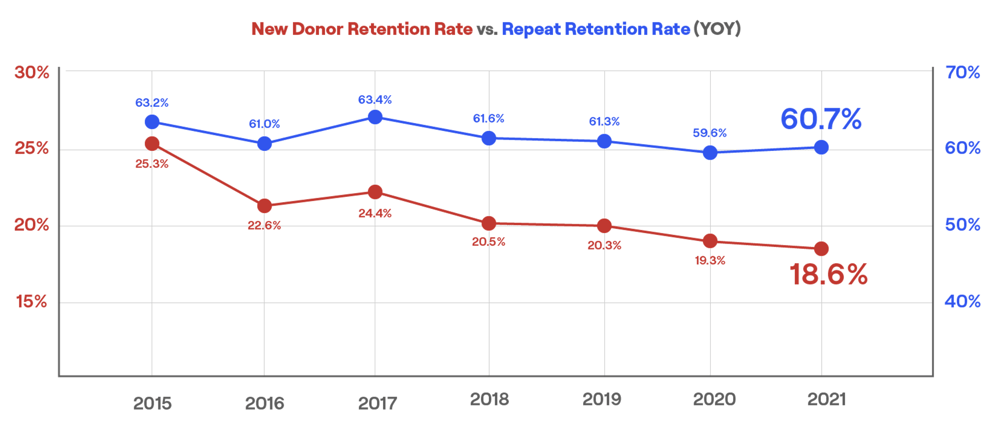 Automate Your Recurring Donor Support
Today's nonprofits are still struggling to provide Donor-First experiences which lead to long-term, recurring support. As you know, the cost of acquiring $1 of new donor giving, costs $1.25 on average; which means, without a 2nd gift, there's a negative ROI.
Unfortunately, only 18.6% of first-time donors ever give a second gift. That's what makes iDonate's proprietary Recurring Gift Prompt so impactful to your nonprofit's long-term success.
With just a few simple clicks, you are able to start prompting donors, at the optimal moment in the donations process, to give a recurring donation and ensure your nonprofit secures that 2nd gift right from the get-go! See how modern technology like this helps iDonate customers to grow 2x the industry average each year, guaranteed!


Learn How to
Automate & Amplify Your Fundraising Success

Through Recurring Giving