Invest in a Secure Platform That Helps You Raise More
It's

YOUR
Data
Might sound obvious to most, but unfortunately, all too often, software companies don't respect the fact that the data your nonprofit passes through their technology is, in fact, YOUR data - not theirs!
At iDonate, not only do we believe it's your data, we work hard to make it painlessly easy to move your data from where it's at to the destination of your choice. We help you manage your data through Native integrations, webhooks, APIs, and more. Learn More About Integrations Here >>
We believe your data should be easily accessed. From canned reports to custom reports and even auto-schedulers, your key information will automatically show up to the right person at the right time.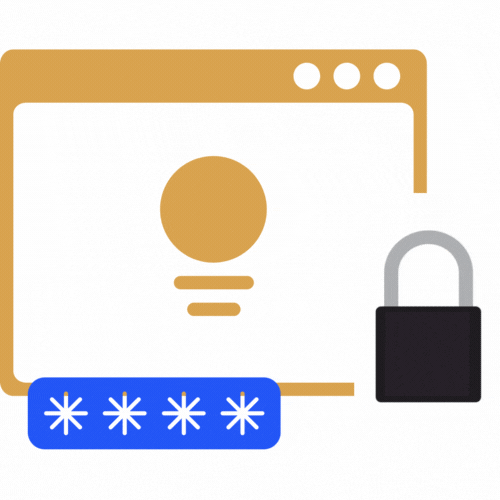 We've Got Everything Your Finance Team is Looking For -- And More!
Security
Peace of mind protection you deserve
Unfortunately, data hacks are all too prevalent in the world we live. And nobody, including multi-billion-dollar companies, is perfect. But you can rest assured that we do everything we can to ensure your data is secure. In fact, we hire security firms to try to hack us multiple times a year to determine if there are any weaknesses. And if there are, we fix them. Does your current provider do that?

Compliance
SOC 2 Type II | GDPR | PCI
In today's world, privacy and security concerns are never more real. We take all of this as seriously as you do. That's why we have all the certifications you would expect. From SOC 2 Type II to GDPR to PCI, we have you covered.
Donor Management
Self-Serve Portal Simplifies Administration
As a nonprofit, you want to ensure that all your resources are focused on your mission and key fundraising programs.
Unfortunately, all too often, nonprofit resources have to perform "help desk" functions because their systems don't support their donors.
With the iDonate Portal, we put your donors in control of managing their account with you, so you can spend more time doing your Mission.
Powerful Payments
Managing your payments made easy
Processing a credit card online isn't new, but doing it in a secure and efficient way is still a challenge. We make it easy and efficient to manage all your online payments from any channel in a unified manner.
Also, by allowing you to consolidate merchant accounts, you save money! Plus, we give you all the modern payment types your donor expects (Credit/Debit, PayPal, Apple Pay, GPay, eCheck, Venmo, Crypto, and more).
Finally, we even make it easy to do the daily administration of reconciling payments with donations through our easy-to-use reconciliation reporting system. Finally, get all your transactions in one place.
Recurring Giving
Turn one-time donors into repeat supporters
Most nonprofits today seek to have donors who are willing to become long-term sustainable supporters. Without the right modern technology, that's definitely easier said than done.
Lucky for you, we make all forms of recurring giving as easy as possible for your donors. We even have a proven tool that can prompt your donor, at the point of giving, to convert from a one-time giver to a long-term recurring supporter.
Save Time & Money

by Integrating with the Technology You Already Have
When you're already running one donor management system, bringing on another and hoping they cooperate can be a challenge. At iDonate, we make the integrations easy for you to seamlessly transition from one program to the next.
There's no need to invest in a new CRM just to get on board. We'll work with what you have, and any others you decide to partner with later on, we'll work with those, too.
We've built out a centralized hub for donor and transaction data with pre-built native integrations into leading third-party CRMs like Salesforce, Blackbaud, and Microsoft Dynamics.