Are You Digital-First Optimized?

How do you know if your donation form has all the right questions, in the right order?
A/B testing can help you pinpoint the best donation form for your audience.

What's the median # of web visits a digital-first organization should expect per month?
74,517 sessions per month. Higher traffic leads to higher conversion!

What is an instant donation page and how can it help raise more funds?
A donation form on the confirmation page of a free content offer can encourage a quick donation while the user is engaged.

How much higher is the online donor retention rate for Digital-First orgs?
Digital-First orgs have a 42% higher retention rate for online donors than the average nonprofit!

How often should you check to ensure your donation form is working properly?
At least monthly! In a 2022 research study, 7% of donation attempts failed to actually submit through an online form!
Optimize with
ease
The best digital fundraisers are constantly optimizing and tweaking. Even if something looks and works great, it can always be a little better.
iDonate's in-app A/B testing feature gives your digital fundraising team the ability to not only design and deploy custom giving forms and donation pages, but also test two versions against one another to see which one performs best. Have a winner? Simply choose the one with better metrics, and it's now live for you to receive the most fundraising dollars.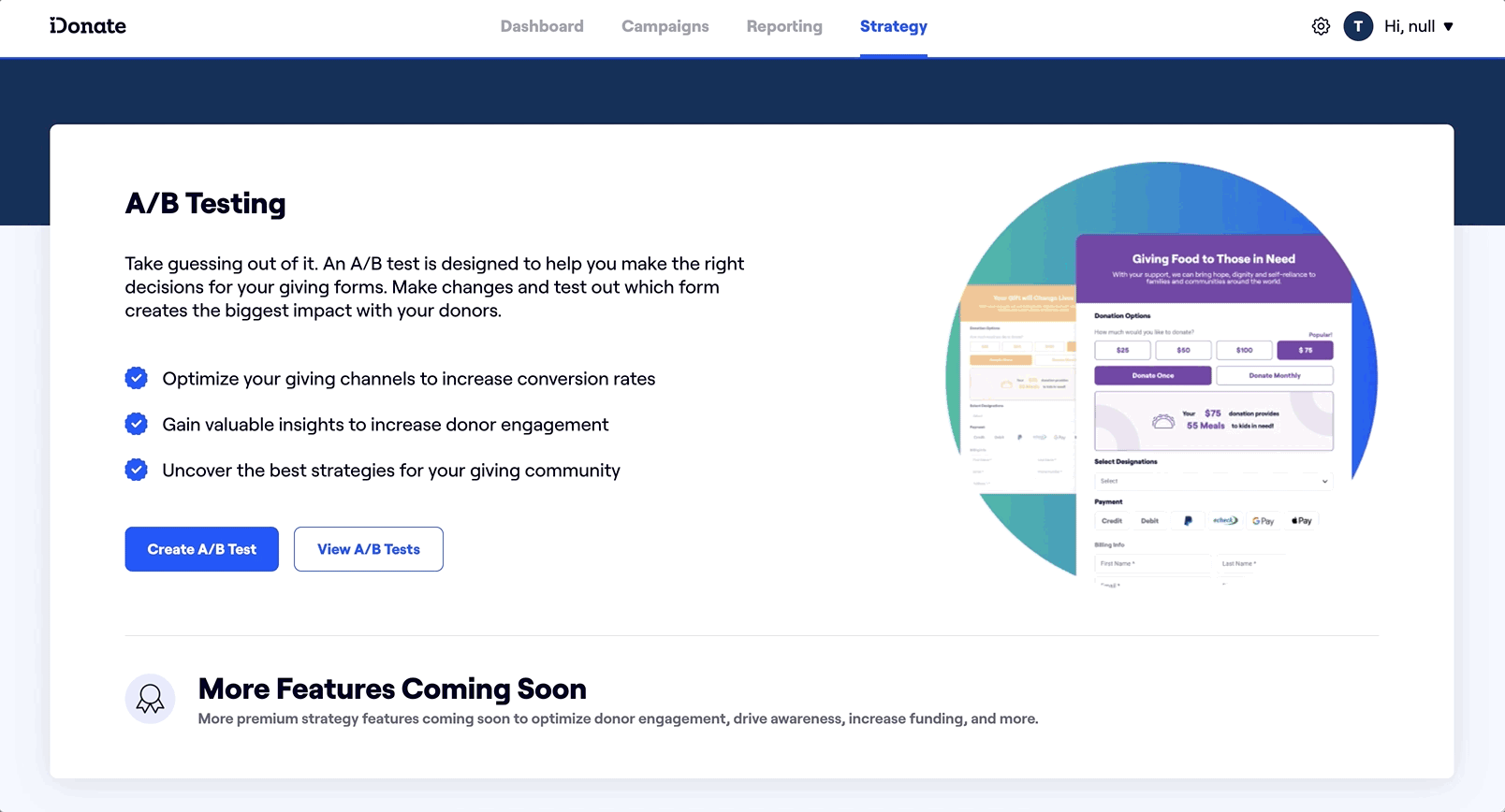 Built-in NextAfter
Best Practices
What is the iDonate Optimization Program? iDonate and the industry's leading fundraising optimization agency, NextAfter, are officially "preferred partners" and together we have built a first-of-its-kind digital fundraising solution for nonprofit, ministry, and education organizations.
All enterprise-level iDonate customers are able to enroll in this multi-year program, which offers a 90-day in-depth NextAfter consulting engagement, followed by six powerful coaching tracks that our certified iDonate coaches will customize to your needs to amplify your growth.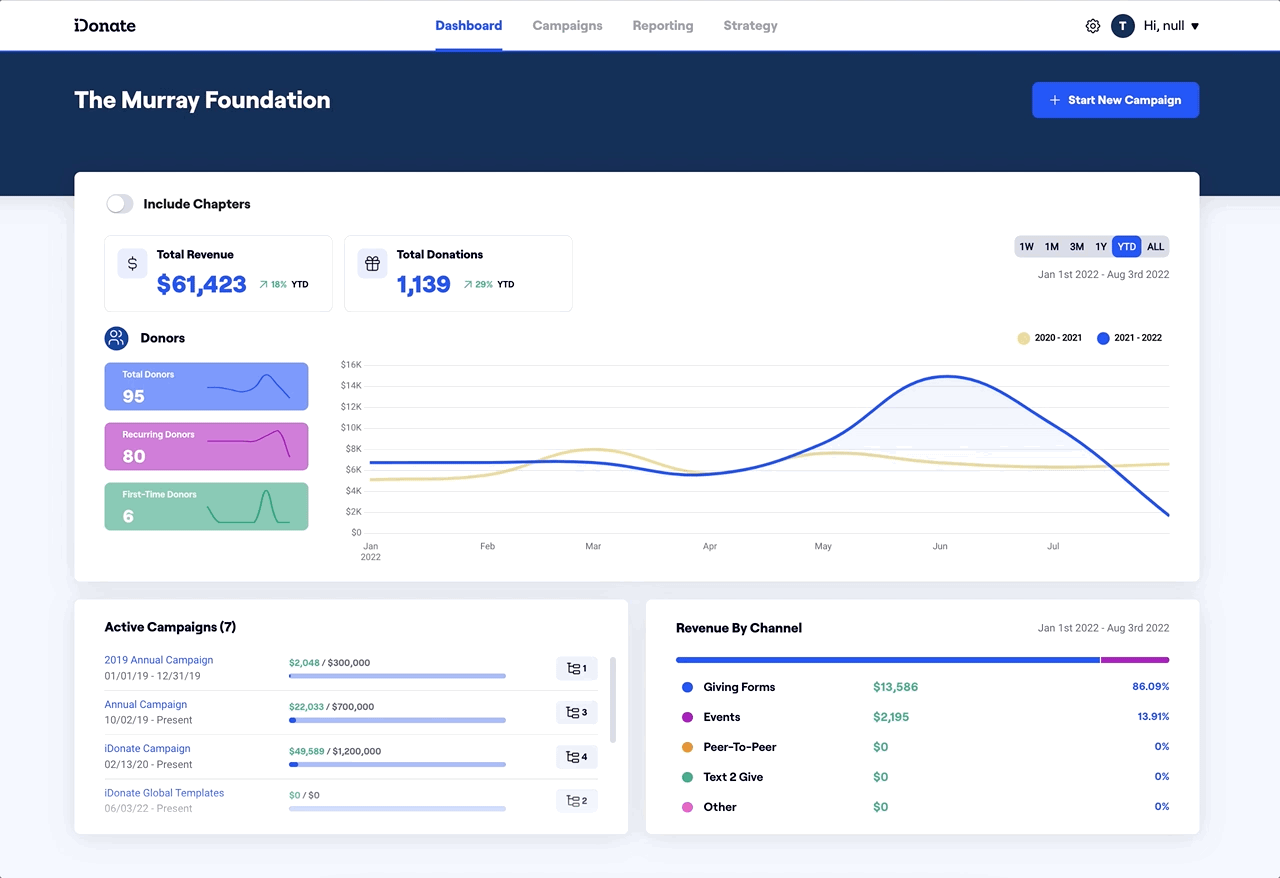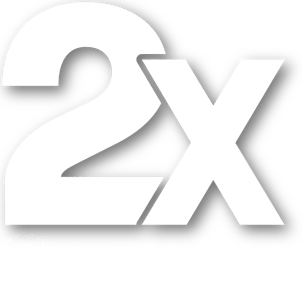 Amplified results so good, we simply guarantee 'em.
Unlock our one-of-a-kind 2x Guarantee when you purchase our Professional or Network Package!
We are so confident in the transformative power of our Donor-First Fundraising Platform, with its built-in optimization & personalization tools, that we guarantee you'll grow 2x the industry benchmark each year on average.
What are you waiting for?
Contact us to get in touch with a digital-first fundraising expert today!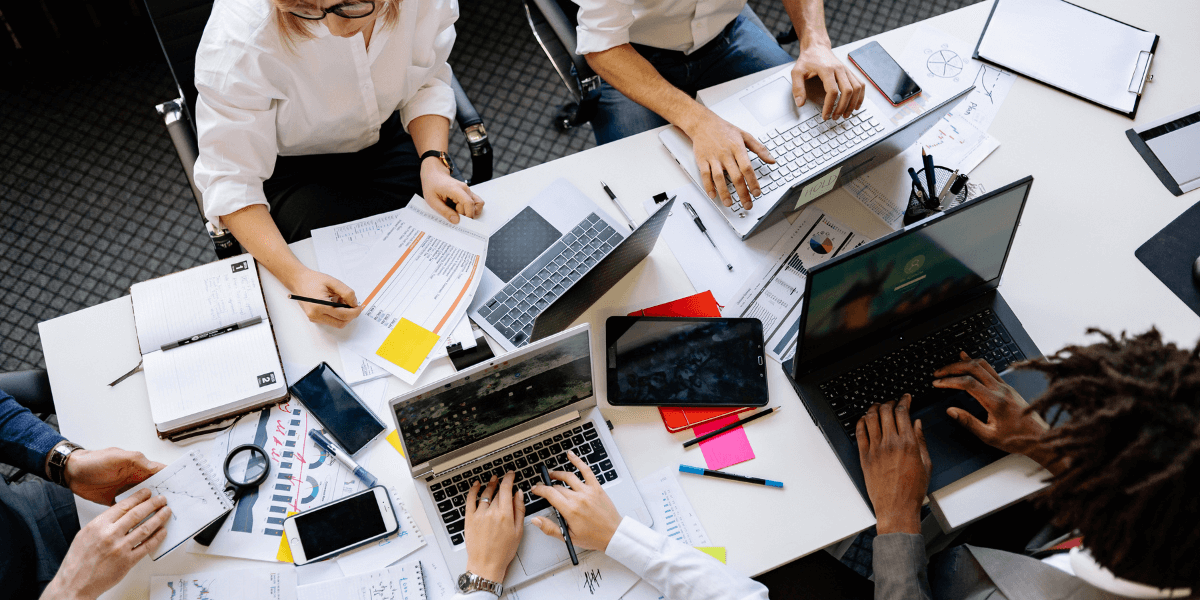 66%
Increase in digital giving
83%
of donations from digital channels.
2x faster
funding timelines.