Fundraise for Your Entire Mission in One Place with

Campaign Anchor Pages
With a Peer-to-Peer campaign, you can build an Anchor Page as the hub for your nonprofit's entire mission.
Easily personalize the page to your liking with your own colors, branding, pictures, and videos. Our Campaign Builder makes it simple to edit the page contents to display details about the campaign and to show off the progress of your fundraising.
Our nonprofit customers love being able to showcase all their Peer-to-Peer campaigns in one place to their donors.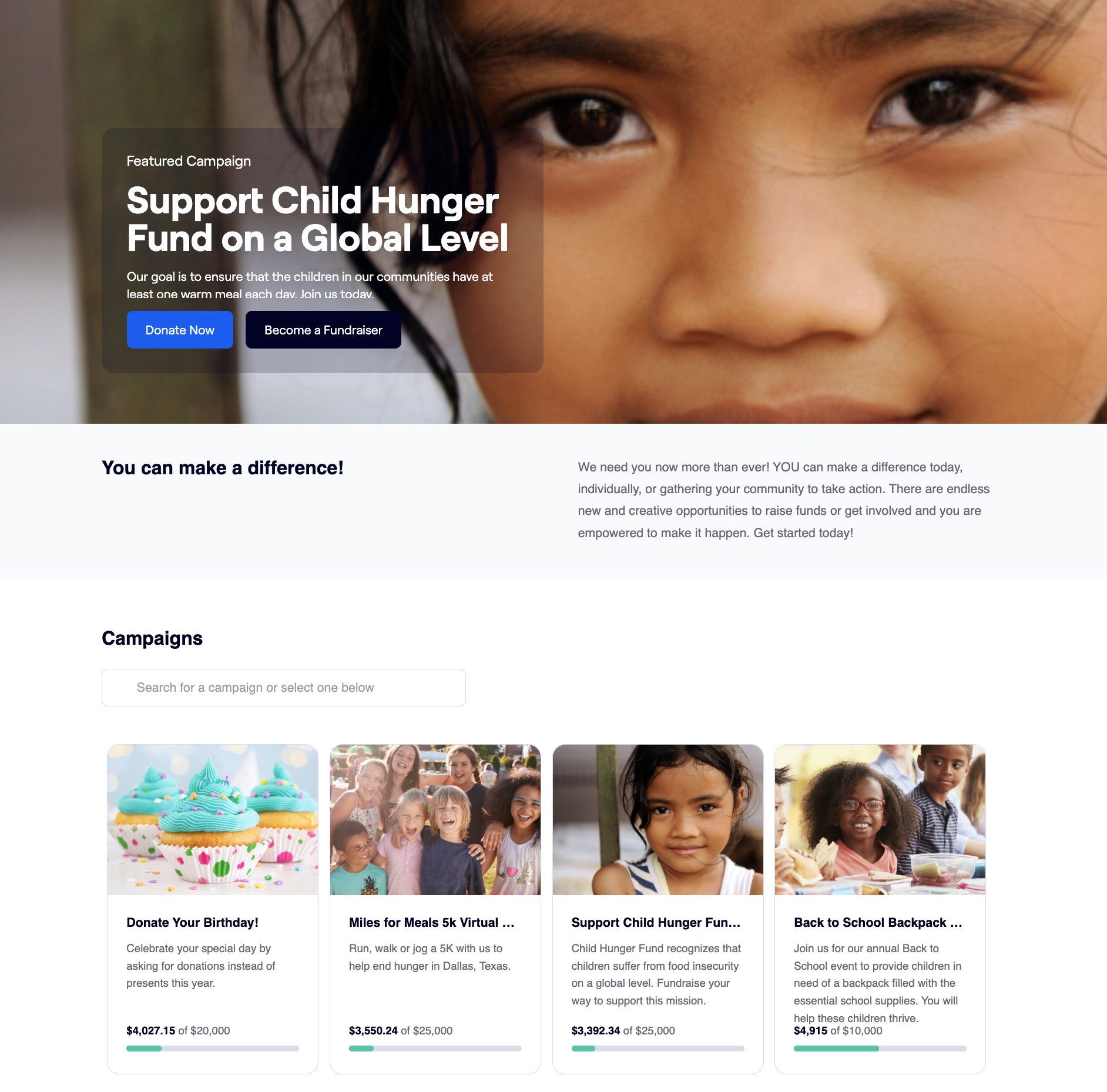 Peer-to-Peer Made Simple with

Campaign Builder
Creating beautiful, effective, and Donor-First Peer-to-Peer Campaigns has never been easier.
With our easy-to-use Peer Fundraising Templates, you have everything you need to equip your donors with the powerful tools they need to raise money for your cause.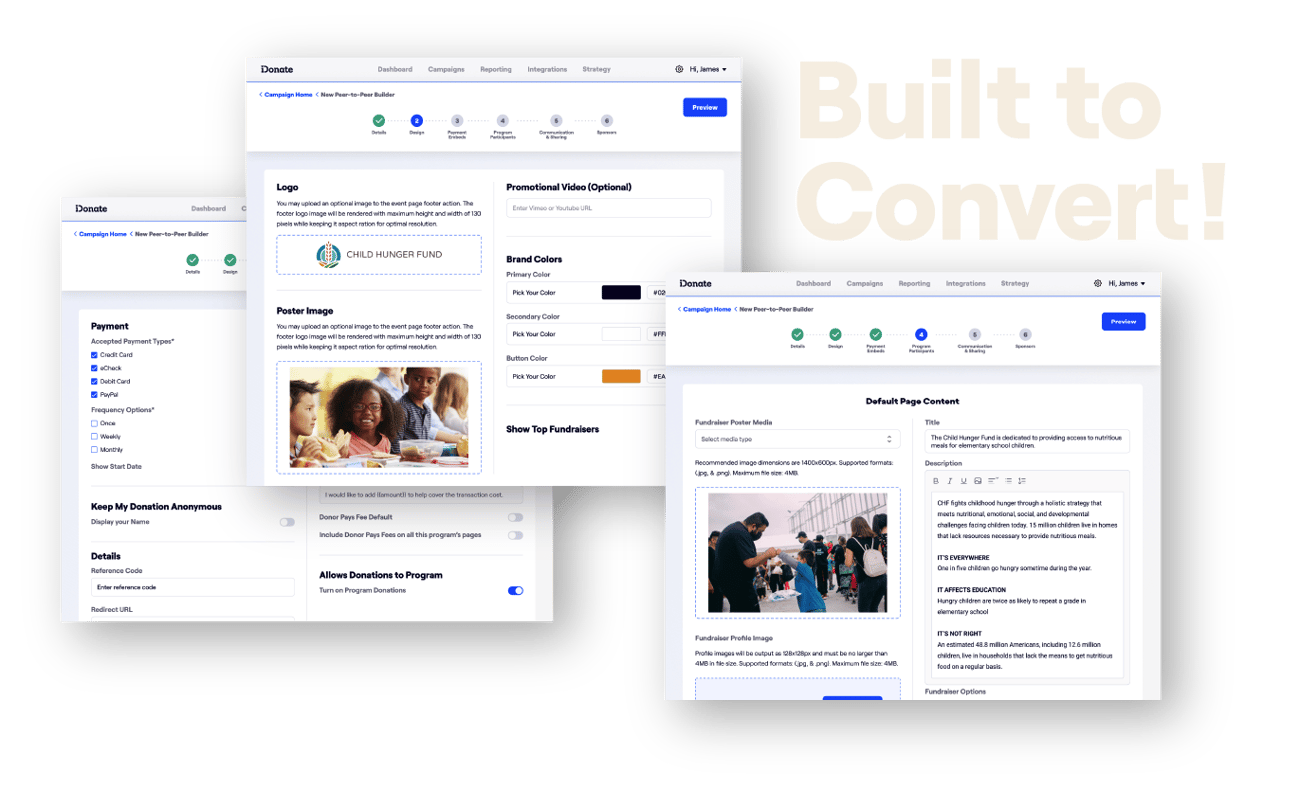 Empower Your Staff to Become
Fully Self-Sustaining Fundraisers
Mission-Sending & Staff Fundraising Nonprofits, like Campus Outreach, leverage iDonate's Peer-to-Peer Fundraising application to enable their missionaries and staff to more easily raise their own support each and every year.
Allow your staff and missionaries to build their own fundraising pages or provide them with an easy-to-use P2P Template where you control the look and feel, and they fill out the personal details.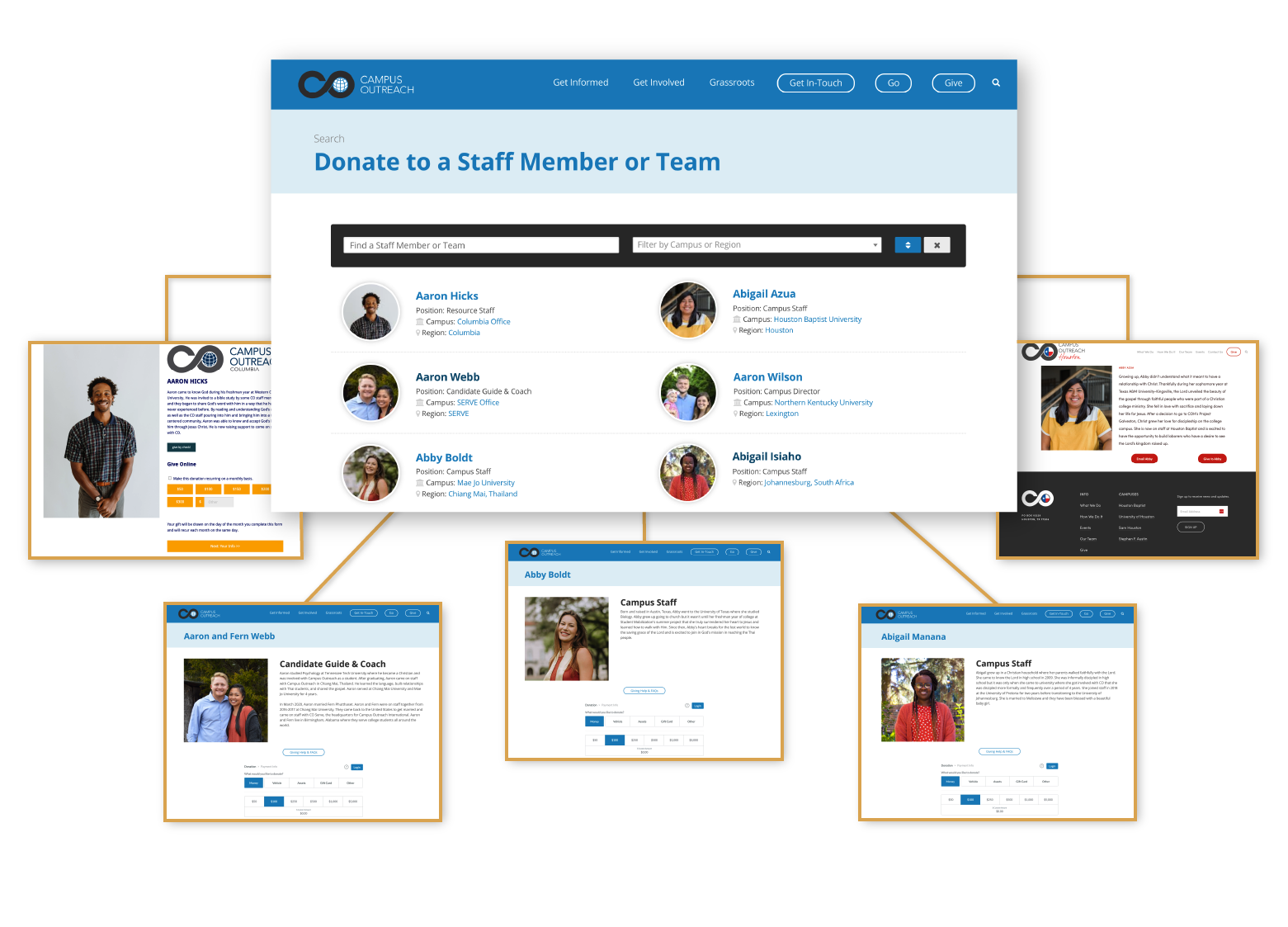 Campus Outreach is Succeeding

with Peer-to-Peer Fundraising
See for yourself what happened when Campus Outreach empowered its donors with iDonate's P2P Fundraising App!
Their donors can now build their own P2P campaign pages, make edits, thank supporters, engage their social networks, keep track of their progress, and raise more for their cause.
Read the Campus Outreach case study >
Amplify Your Donors' Fundraising Efforts with Our
P2P Fundraiser Hub
Equip your donors and advocates with the modern Donor-First Fundraising tools they need to manage and engage their giving networks.
iDonate's P2P Fundraiser Hub puts the power of fundraising into the hands of your supporters, allowing them to easily manage their own fundraising page, engage their network, thank their donors, report on donations, and ultimately, extend your mission's impact.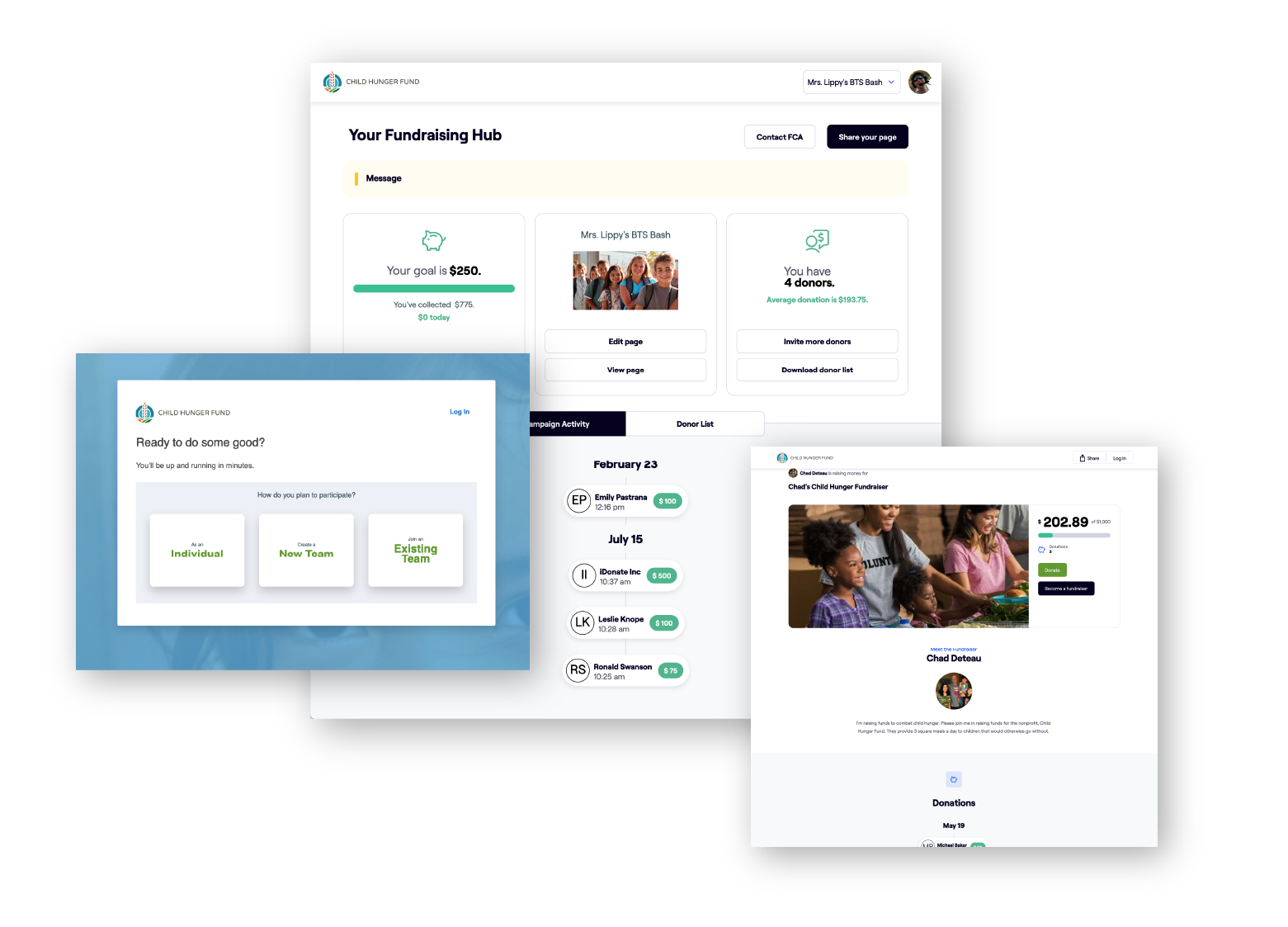 Peer-to-Peer Fundraising the
Do-It-Yourself

Way

Each of your donors has unique opportunities to engage their network through DIY fundraising campaigns like a birthday campaign, an individual Giving Tuesday campaign, a holiday campaign, and more.

iDonate's Peer-to-Peer Fundraising app makes it easy for your donor network to become a fundraiser for your cause and engage their friends and family members at those special times of giving throughout the year.

Happy fundraising to you!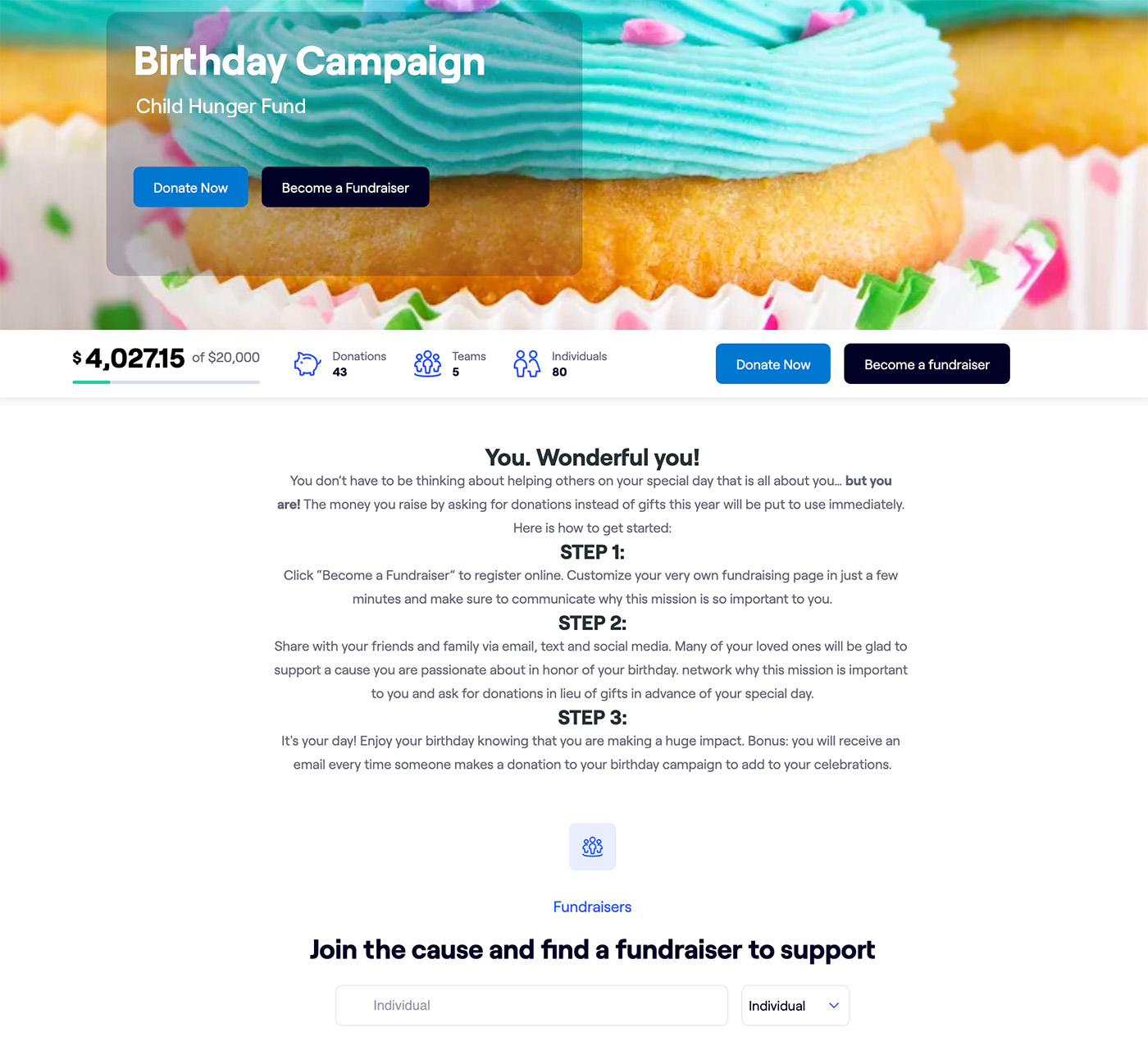 Campaign Management & Analytics

at Your Fingertips

Know exactly how your Peer-to-Peer campaigns are performing with dynamic, real-time metrics that help you understand the effectiveness of your entire fundraising efforts.

See your total revenue, number of donations, as well as all the fundraisers and teams who have signed up.

Leave campaign guesswork in the past and embrace the Donor-First Fundraising approach that is leading iDonate customers to grow 2x the industry benchmark on average.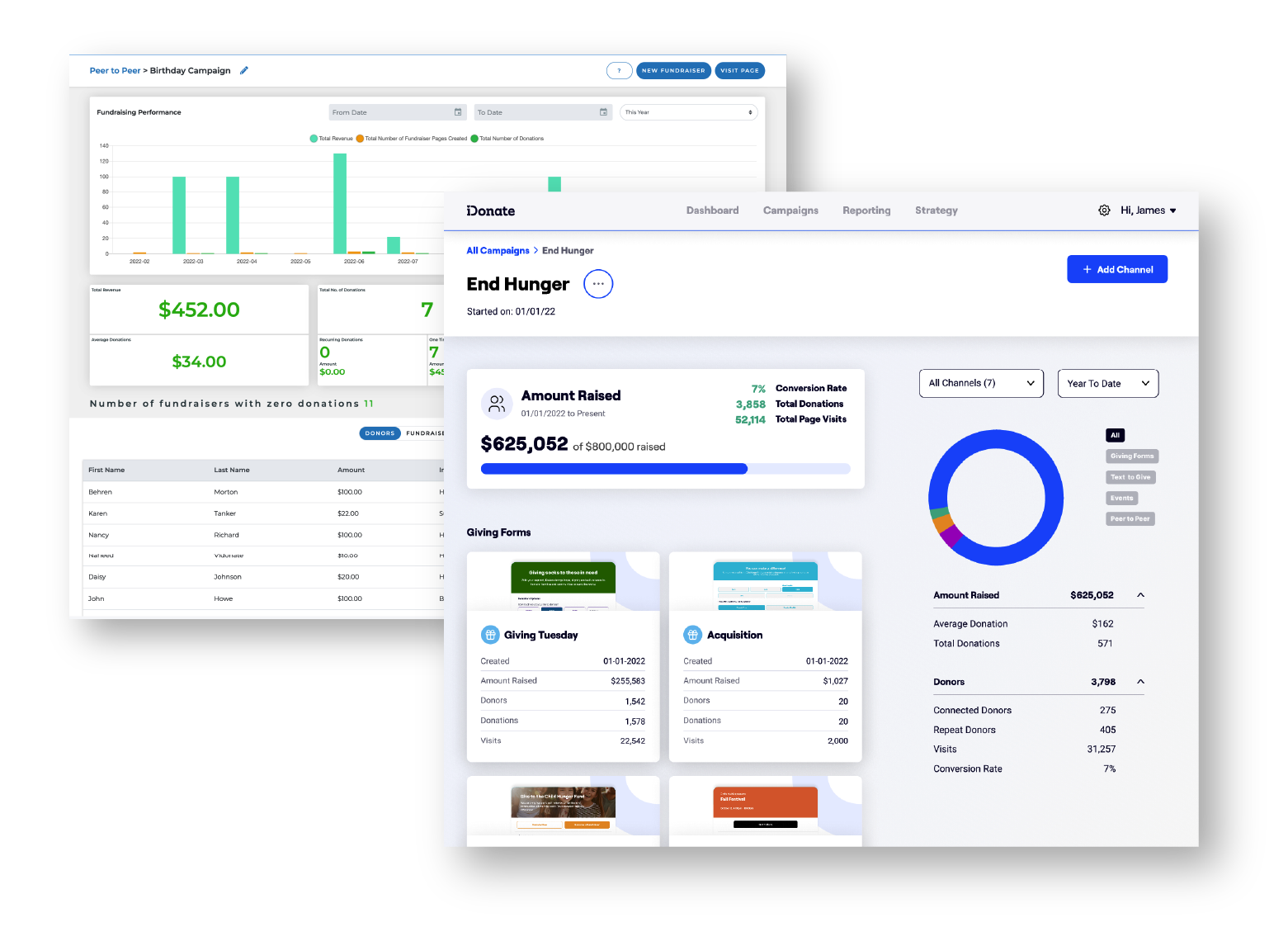 Being able to see in real-time what's coming in for each campaign has been powerful. It was especially beneficial with our "Ukraine Crisis Response" campaign. We were tracking that one heavily, so seeing in real-time that donor support was still strong helped us make key decisions in extending our appeal efforts. We raised over $5,000,000 with that campaign, most of which was online.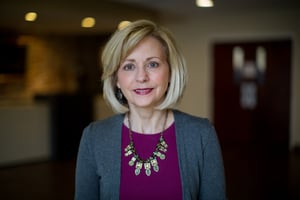 Chief Development Officer | NAMB
iDonate has made my job significantly easier! iDonate is an excellent organization. Their software is high quality and they are always wanting to hear from us on how they can make their product meet our needs better. It's not just lip service. I have personally provided feedback on their P2P program and they have worked with me to implement the changes I requested. They help make it an easy and seamless experience in donating to events which makes it easier for our people to raise the funds necessary. Our staff and students are more confident in raising funds because of how easy iDonate makes it to give online. Also, iDonate's customer support is incredible. They're very timely in helping solve issues.

We've seen our donations double in the first two months of using iDonate.
Director of Development, OBU
iDonate has been key in moving our fundraising to the next level! They way that their systems directly integrate into our website and events has been a massive help in acquiring funds for both our staff as well as for the events that we run. We had consistently had problems in tracking all of the funds for events, and we were having to go through additional third parties to create event reminders. iDonate gave us an easy way to keep track of these funds, as well as gave us a way to create events! Also, having control over fundraiser pages's content while allowing individuals to create the pages themselves has been a huge help.

We attribute our growth in online donations to the fact that with iDonate we can easily run specific, personalized giving campaigns that our alumni can connect to.
Director of Information Services, Jefferson University