The Power of a Story
Sometimes all it takes is a simple message.
Hearing stories of a nonprofit's success is a key step in the process of moving a potential donor to an engaged donor. The donors may already know what your intended mission is, but they also want to know what you are doing to fulfill that mission. Aside from being trustworthy with finances, what are you doing to change the lives of everyone around you, and how are you making your community a better place to live?
For Alabama Baptist Children's Homes, these are stories that they have been telling for 130 years. Alabama Baptist Children's Homes (ABCH), headquartered in Birmingham, serves the children and families of Alabama by providing the necessary care, shelter, and love they desperately need.
These are children and families who, for a variety of reasons, need a safe place to live, and may be otherwise neglected in their current environment. Their own backstories are often tragic and hard to comprehend, but those aren't the stories that ABCH wishes to focus on. They want the calls for help these individuals have, to instead turn into testaments of hope.
"Many kids in foster care come to us at the worst day of their life," Todd McMichen, chief development officer said. "But by Day 2, it becomes the best season of their life. We want to make sure our donors know what their donation did – we want to show them the impact of what we are doing."
Humble Beginnings to Serve a Greater Need
Beginning in 1891 under the leadership of Rev. John Stewart, ABCH was chartered and soon started as a home for orphans and widows in Evergreen, a small town in southern Alabama. Through continued support from the Alabama Baptists, the ministry continued to expand in later years throughout the state, ultimately serving a variety of needs including care for mothers and their children, students going to college, and counseling programs.
Today, the primary service that ABCH provides is foster care, and it is currently the largest faith-based foster care agency in the state. There are over 6,000 foster children in Alabama, and in 2021, ABCH took over 600 children into their care, the most they have ever done – only the Alabama Department of Human Resources will care for more children per year.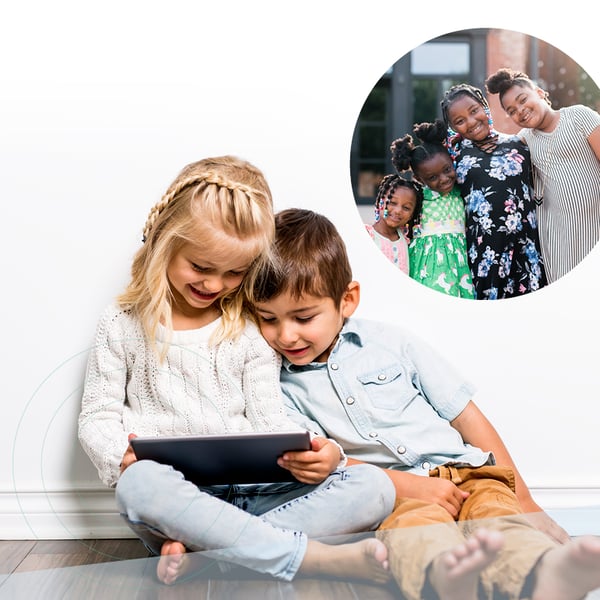 Any child that is placed into the care of ABCH receives housing, medical care and counseling (if needed), food and clothing, school supplies, and transportation to and from school activities. The primary goal of foster care is to give children a temporary home with the intention of reuniting them with their biological family.
In 2020, ABCH successfully reunited 130 children with their families, and saw 35 children adopted into forever homes.
Providing homes and addressing children's basic needs is ABCH's largest expense by far – over 30% of ABCH's expenses go toward their foster care service. Other services such as their campus homes and counseling programs make up over 20% each of their costs.
But with help from individual donations, churches, grants, and gifts from small businesses, these types of fundraising total the $7.3 million they received in 2020, an amount that has gone up 70% since 2011. The largest of all fundraising income, individual donations, has gone up considerably as well. In 2011, ABCH saw just over $1.2 million come in from individual donations. In 2020, that number grew to $3.3 million.
Much of the reason for this increase has been the continued push ABCH makes in their community and digitally. ABCH employs several full-time development officers that speak at local churches and businesses while also sending out e-mail and social media campaigns throughout the year. Events such as Aim for Hope, a clay shooting event, and Trees for Hope, an event where attendees can buy their own Christmas tree by bidding on fully decorated trees put together by local businesses, all play a major role in raising the necessary funds.
This type of groundwork has especially paid off digitally within the last five years, when ABCH has seen the largest growth. In 2016, 4.6% of ABCH's revenue came from digital fundraising. By 2020, that amount reached to 11.6%.
This growth was notably seen on Giving Tuesday. In 2016, 300 donors gave $185,000. In 2020, 707 donors broke ABCH's goal of $650,000.
"Our events serve a purpose of introducing us to a business as well as to many new potential donors," McMichen said. "We have very dedicated churches that are loyal givers to us, and the number of individuals who give is growing dramatically. These individuals are typically members of partnering churches. It's really not just revenue that is going up, but it's that donors are understanding our mission and staying engaged."

The Donor Journey
Cultivating ABCH's relationships with its donors, churches, and businesses across Alabama, further strengthens their calling of ministry. ABCH was founded on and has flourished under the guidance of their Christan faith. It is this faithfulness that encompasses their mission to "protect, nurture, and restore children and families through Christ-centered services."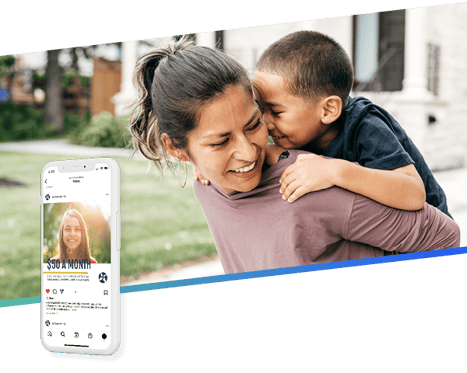 That central focus is all a part of what McMichen calls the "donor journey." It is a three-stage process of getting an individual to go from awareness, to interested, to engaged. At each step of the journey, it is about telling a story, one that speaks to the successes of the organization and how far it has come, to seeing the lives of children and families changed forever.
"It's really important for us to tell the donor what their donation did," McMichen said. "The most important thing is that we leave every conversation getting to have the next conversation. We have seen more people wanting to participate and give because of the impact of the organization."
Of course, not asking for too much right away is important. Sometimes, simply asking for baby items like diapers and wipes on social media is all it takes to move people through the awareness stage. At that point, it is then all about keeping the donor interested and engaged, which is where telling the stories through social media has become an important tool.
"We will flood social media through Facebook and Instagram, and we've done a good job of getting a very high percentage of younger donors to participate across the board," McMichen said. "Every donor has a day when they became aware and another day when they make their first gift. Their first gift isn't usually their largest gift, so we just have to remember where everybody starts."
On social media and online, ABCH calls these "Stories of Hope." These are stories like that of the Leonardy family, who recently announced the official adoption of three young children into their family. Brothers "Nick"* and "Andrew"* who, despite a turbulent upbringing, have both performed well in school and also played on their school football team. Or the Norris family, who have been ABCH foster parents since 2015, and fostered 13 children in that time.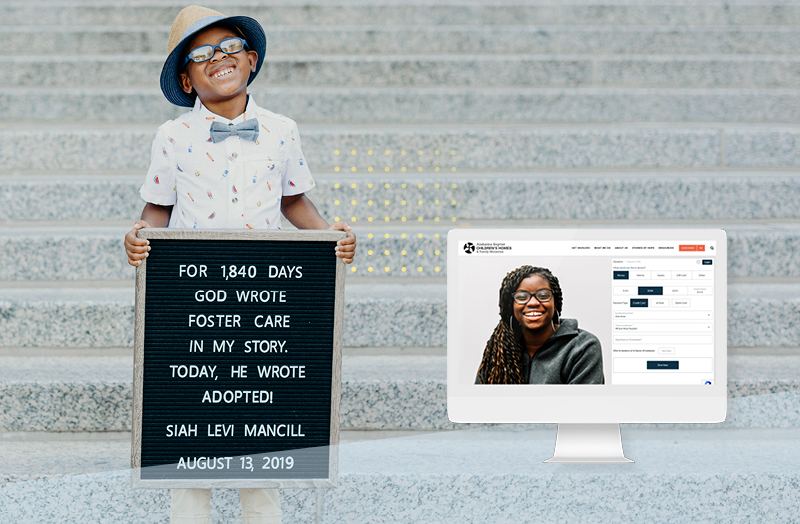 There are numerous other stories that all hold the similar message of hope. They are meant to inspire and continue to deliver the message of ABCH's mission. At 130 years old, thousands of stories have already been told of the thousands of children and their family members that have seen their lives changed because of the services that ABCH provides. In the next decade, ABCH hopes to see many more.
"We are 10 years out from our 140th anniversary as an organization, so in terms of our projected growth, we want to be providing care for more than 1,000 kids yearly in foster care in 10 years," McMichen said. "We want to craft the right message to the right person at the right time so they are ready to take their next step in giving."
*Names were changed for privacy purposes