It's only two words, two syllables, and takes less than a second to say, but it comes with a deeper meaning and heartfelt expression of gratitude. It doesn't take much to say it, but the value it brings is worth so much more.
Thank you.
These are two words that SAFE Alliance in Austin, Texas put to heart every day. The work they do for the greater Austin community isn't light, so these "thank yous" directed toward their growing list of donors are a significant part of their mission.
SAFE is an acronym for "Stop Abuse for Everyone." Their focus isn't just about tackling one specific issue. It's part of a larger web in which many different forms of abuse are connected. This sort of work requires an immense amount of dedication and belief that every donation gathered is one that can be used for a life-changing moment.
"Our mission is to stop all forms of abuse," Chief Development Officer Angela Glode said. "This includes child abuse, domestic violence, sexual assault, sex trafficking, and different forms of racism and depression. We also want to know where and why people are hurt by others, how we help the folks who are hurt in the moment, and how we stop that hurt in the future.
"We work to put that prevention in place and support people to have healthy relationships all the way around."
Growing Stewardship
The seeds for SAFE's work were sown in the 1970s as the Austin Rape Crisis Center and the Center for Battered Women first opened. Their work was immediately visible and widely acclaimed on a national level. That continued when both entities merged into one to become SafePlace in 1998, and in 2015 joined forces with the Austin Children's Shelter to further expand their network of services for people of all ages.
Today, SAFE has 33 programs in total. Each one has its own primary focus, but is tied back to SAFE's five-word mission and namesake – to stop abuse for everyone. These programs include services within shelter and housing, face-to-face and digital support, prevention and education, and advocacy.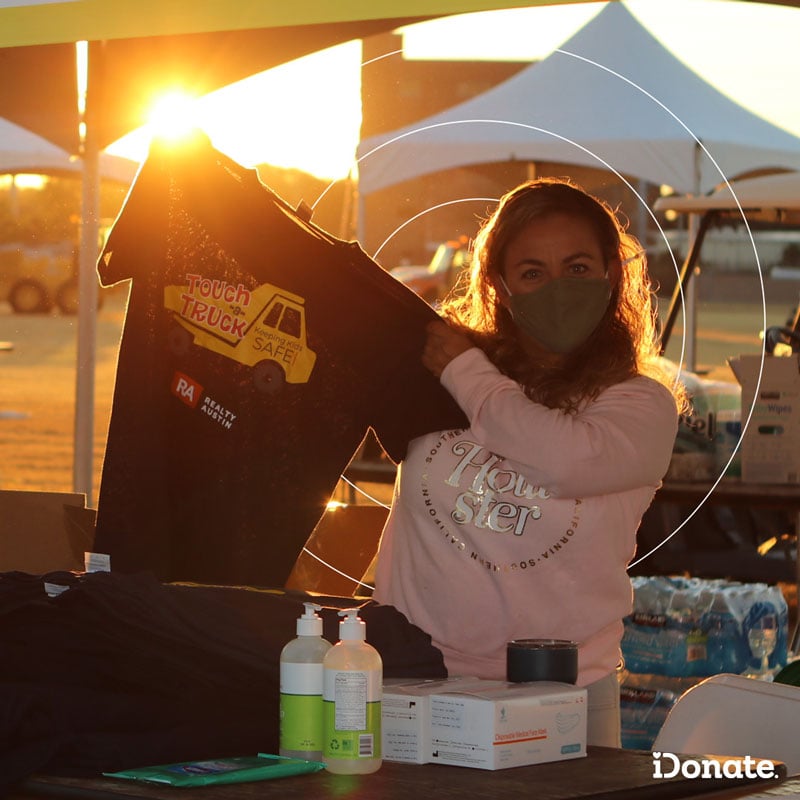 Every year, SAFE will ultimately serve thousands of men, women, and children across all its services. Between April 1 and September 30, 2021 alone, SAFE helped more than 3,600 youths and adults, logging nearly 11,000 contacts via phone, text, or walk-in meeting through their SAFEline.
In their fiscal year of 2020-21, they served more than 6,000 youths and adults with another 21,000+ contacts through their SAFEline. With the high number of youth and adults being helped every year, the majority of SAFE's expenses go toward their programs and services—in 2020, over 85% of SAFE's expenses were for these programs. Because of this, SAFE views their relationship with its donors as vital.
In 2020, SAFE brought in close to $9 million in philanthropic giving. Of that amount, $1.8 million was raised through digital, a number that more than doubled since 2019. SAFE has utilized advanced technology tools such as building out comprehensive event pages for its larger events each year, like their Fore the Children Golf Tournament and SAFE Together Celebration Luncheon. They also created separate webpages with their own donation forms for their community groups, like SAFE Young Professionals, a group designed for high school and college-aged professionals in Austin.
As SAFE employs these advanced technology solutions to give donors an easier way to give, getting them to do so can be attributed to SAFE consistently building a closer connection with its donor audience.
"It's called our stewardship strategy, so we're making sure that they're getting all the extra special attention no matter what donation amount they're giving," Director of Development Heather Henry said. "Because we're continually asking people, we're continually thanking them and continually building that relationship with more calls, more personal emails, more personal touches — we're seeing enormous growth."
The key word in that quote is "personal." For SAFE, it doesn't get more personal than a pen and paper.
"I strongly believe in the power of a handwritten note," Henry added. "It's novel these days. I think for a lot of people now it's probably the trend to stop investing in physical mail, but when everybody is doing that, and we continue with personal notes, it becomes special."
And these handwritten notes have continued to pay big dividends.
"We actually had a brand-new donor at the end of the year give $20,000. We quickly followed up with a handwritten thank you note, and not even three months later she sent in another check for $50,000," Henry said.
How to Best Tell the Story
As the handwritten notes bring a personal touch, SAFE makes sure to find time throughout the year for in-person events with the community. Along with their golf tournament and luncheon, every year SAFE hosts their $1 million Storybook Gala to help raise money. They also host an event called Touch-A-Truck, which gives kids (and even adults) the opportunity to "touch, explore, and climb on just about any vehicle they can imagine."
Details like the thank-you notes and interactive events are a product of SAFE's relationship with its donors. By building that base, SAFE can then increase its recurring donor group, or "everyday heroes" as SAFE calls them.
In the last two years, SAFE has doubled its recurring donorship. This is due to the extensive drip marketing campaigns that SAFE continually runs. SAFE uses both print and digital to working together — as they run direct mail campaigns, digital campaigns, integrated social writing, and email follow-ups side by side. Whether it is a physical or digital newsletter, each one will still link back to the same online donation page. All of this is part of SAFE's commitment to not just getting its own name in the public eye, but making sure the stories of survival are heard.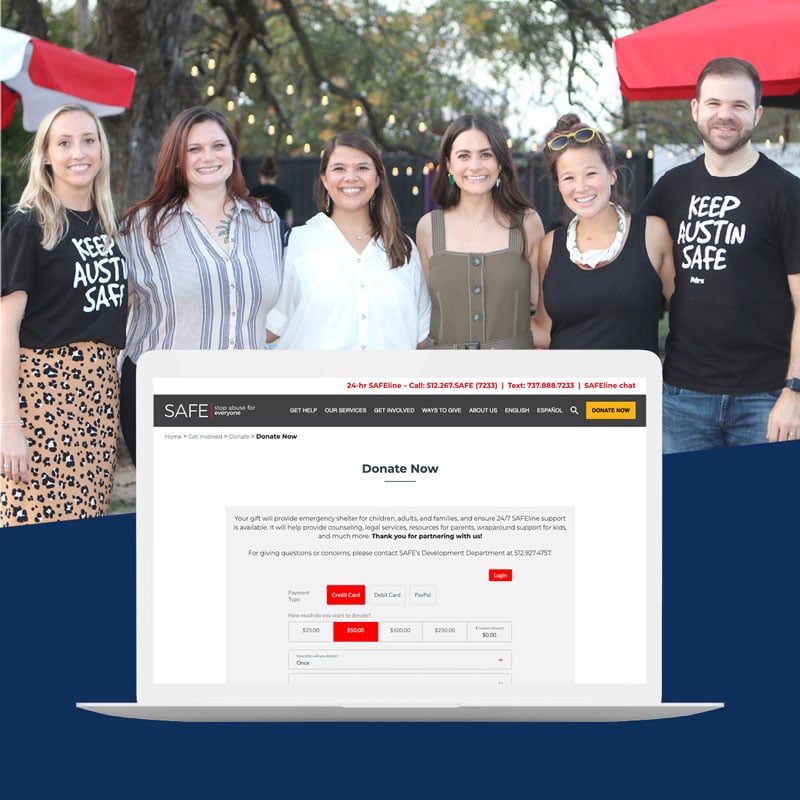 SAFE's communications do more than just ask for money. The solicitation of funds is a natural part of the work, but for SAFE it is more important that they tell the stories of the people they have helped.
SAFE found their own recipe of digital and direct mail to tell those stories. For all the digital donations that come in, there is a handwritten "thank you" soon to follow. In any communication that SAFE sends out, it is part of their goal to make sure they shed as much light as possible on the effects of abuse and the victims within.
Education, prevention, and advocacy are three major parts of the overall mission. For SAFE, telling the stories of victims and explaining why abuse occurs is impossible without looking at the larger picture. As Glode explains it, abuse in all forms is highly connected.
"Every single program has incredible stories, and so a lot of what we do is to try and tell their stories and talk about how for every person who walks in is going to have a different set of needs," Glode said. "We want to show this is why these people came to SAFE, this is what was happening, this is what we helped them with, and this is where they are now.
"Our story is to try and capture that whole journey."