Modern Digital Giving Apps for Today's Donors
Embeddable Giving Forms. Landing Pages. Peer-to-peer. Events. Text-to-Give. Noncash.
iDonate equips you with the digital giving solutions you need to connect to today's donor. Meet them online with the personalized and empowered experiences they are accustomed to.
All the essential giving apps you need!
So donors can give how, when, & where they want.
Learn from actual fundraisers'
experiences
iDonate is designed to meet your donors where they are, making it easier to send their support. Our solutions are built from the ground up to create giving experiences that give donors the freedom to give how, when, where, and what they want.
Don't take our word for it, check out our library of Case Studies that showcase how our customers are utilizing our fundraising platform and Donor-First Optimizers to do incredible things!
The fact is, when you optimize and personalize the digital giving experience to meet the needs and expectations of today's donors, they simply give more, LOTS more – in fact, up to 2x the industry benchmark on average.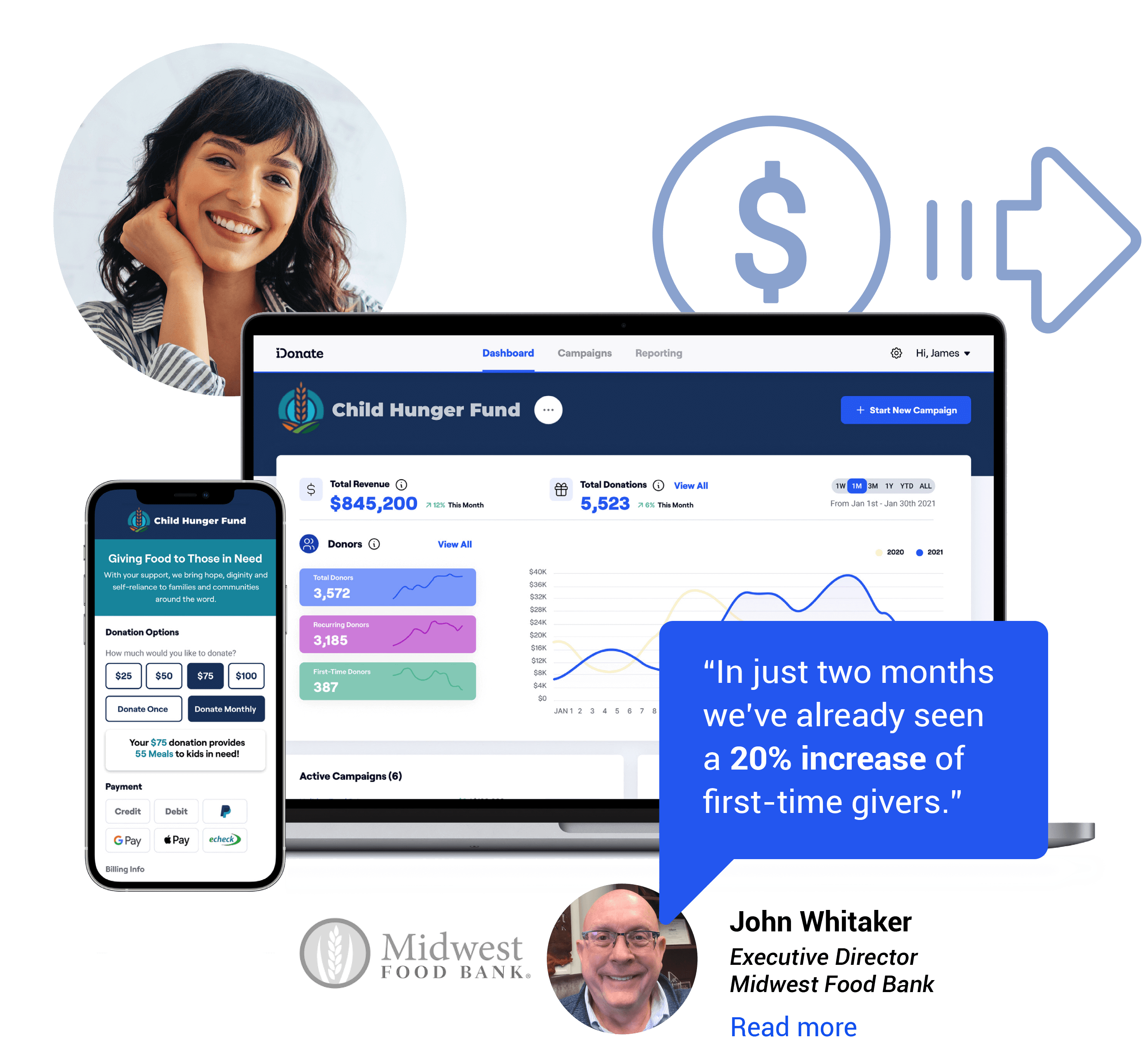 With multiple ways to donate, there are fewer obstacles to supporting your cause. We give you access to previously
untapped sources of donations

that no other donation system can provide.
Less
work

for you

All of our digital giving apps are easy to configure and connect to a unified back office that's simple to manage. It's so easy, it will change the way you run your organization. No duplicate contacts in silos. No multi-system reconciliation. It's all integrated under one roof.

If you have any questions, we have integrated coaching and implementation services to help evolve your fundraising. Managing a digital fundraising program and focusing on major donors is a difficult balance, and many nonprofits don't have the staff to do both well. Our powerful digital platform and amplification services simplify your efforts and give you back the critical time you need to fundraise they way you want to.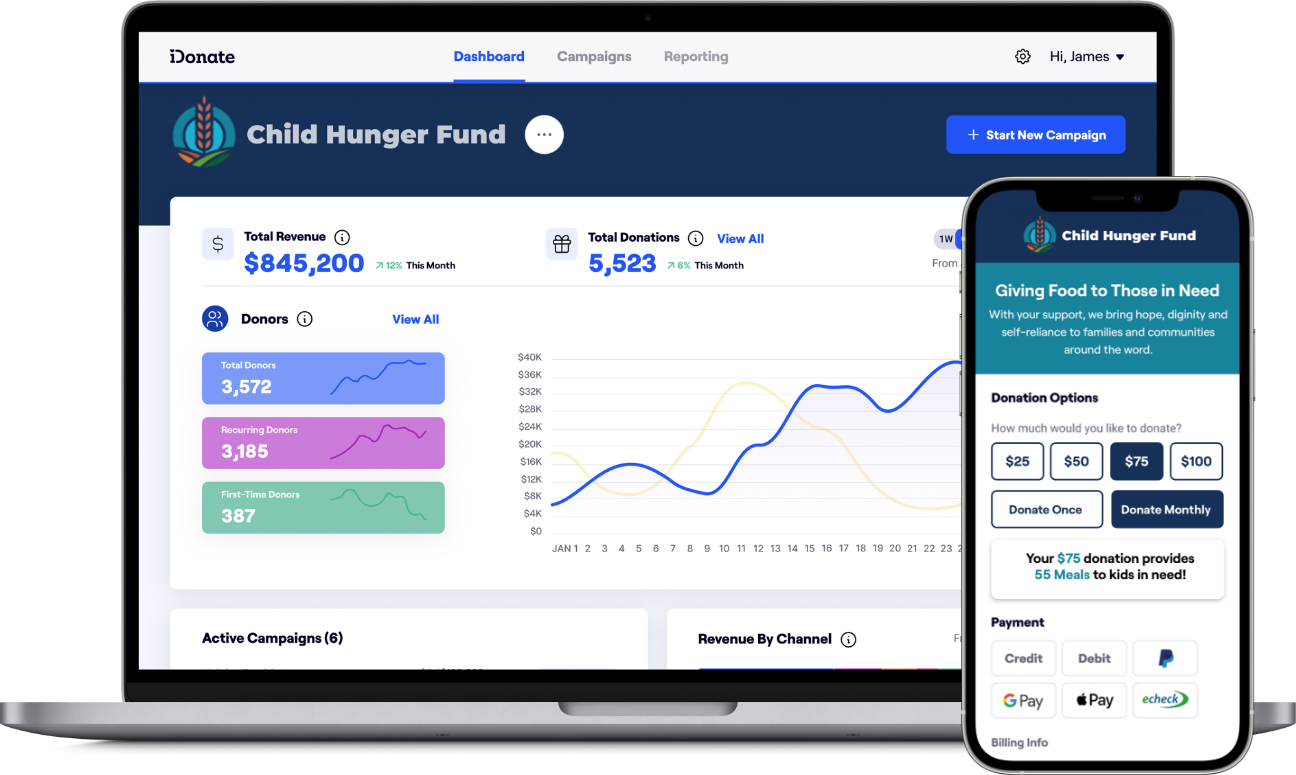 Our Digital Giving Solutions
Our all-in-one digital fundraising suite features solutions that work together to drive donations and long-term donor relationships. Browse our solutions below to get an in-depth look.
We attribute our growth in online donations to the fact that with iDonate we can easily run specific, personalized giving campaigns that our alumni can connect to.
Director of Information Services, Jefferson University
We've seen our donations double in the first two months of using iDonate.
Director of Development, OBU
In just two months we've already seen a 20% increase of first-time givers. We've seen tremendous results.
Executive Director, Midwest Food Bank