What's new at iDonate?
We're constantly evolving and enhancing the iDonate platform to make your fundraising experience the best it can possibly be. Here's what we're up to.
Peer-to-peer experience updates
The latest enhancements to the iDonate platform include refreshed style updates for our peer-to-peer fundraising solution that help you highlight actions to raise more funds through your best advocates. Easily set goals, encourage a little friendly competition with a fundraising goal meter, and inspire giving with personal stories and real-time reactions to donations on a dynamic timeline, right on the fundraising page.
We've made it easier than ever for your supporters to create, personalize, and share campaigns with their networks.
All-new digital magazine: Connected Giving
Read through our first-ever issue of the new iDonate digital magazine, Connected Giving. Our monthly magazine aims to highlight the work of iDonate's clients and the change they are creating in their community, as well as the the giving platform that iDonate provides. Each issue will include a feature story on one of our clients, relevant topics on the state of charitable fundraising, and how iDonate helps its clients and the industry move to a modern and more efficient form of giving. Enjoy the inaugural issue, featuring Campus Outreach, here.

Two-factor Authentication
We're dedicated to ensuring the security of your data and have added a new layer of protection with Two-Factor Authentication. iDonate users can now opt-in to authorize their mobile device in order to ensure a higher level of security.
Updates for peer-to-peer experience
Enjoy refreshed style updates for iDonate peer-to-peer fundraising pages that help you highlight actions to raise more funds through your best advocates. A great sneak peek of what's to come for all iDonate campaign channels!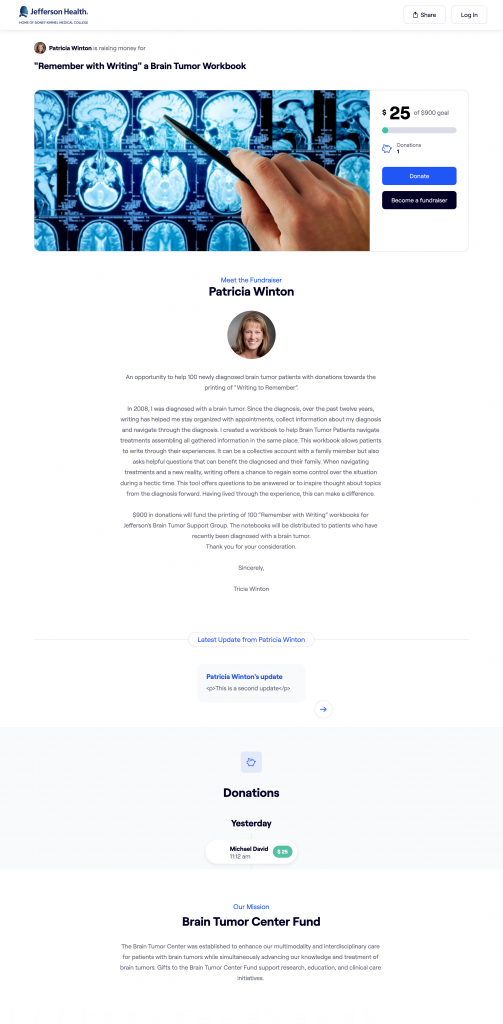 New modern payment options available
Make it even easier for your donors to give by offering Apple Pay® and/or Google Pay™ as a payment choice on your giving forms. With just a few steps, you can set your organization up through Apple or Google, then add the new payment option to any of your iDonate giving forms.
Ready-built P2P Campaign
We've made it easier than ever to get started with peer-to-peer fundraising by drafting a ready-built birthday campaign – complete with bright, beautiful imagery, intentionally-crafted messaging, and best-practice giving form design. Simply upload your logo and publish the campaign, or tweak the prewritten content as necessary. We've got you covered.
Recurring Gift Prompt
Recurring gifts are an easy way for donors to connect with your nonprofit on a regular basis – creating a long-term relationship and often increasing the annual value of a donor. Now, right within checkout, you can enable a recurring gift prompt that presents your donors with recurring gift options and displays the potential impact of their monthly gift. It's simple and convenient for your donor, and gives you the opportunity to raise more funds for your mission.