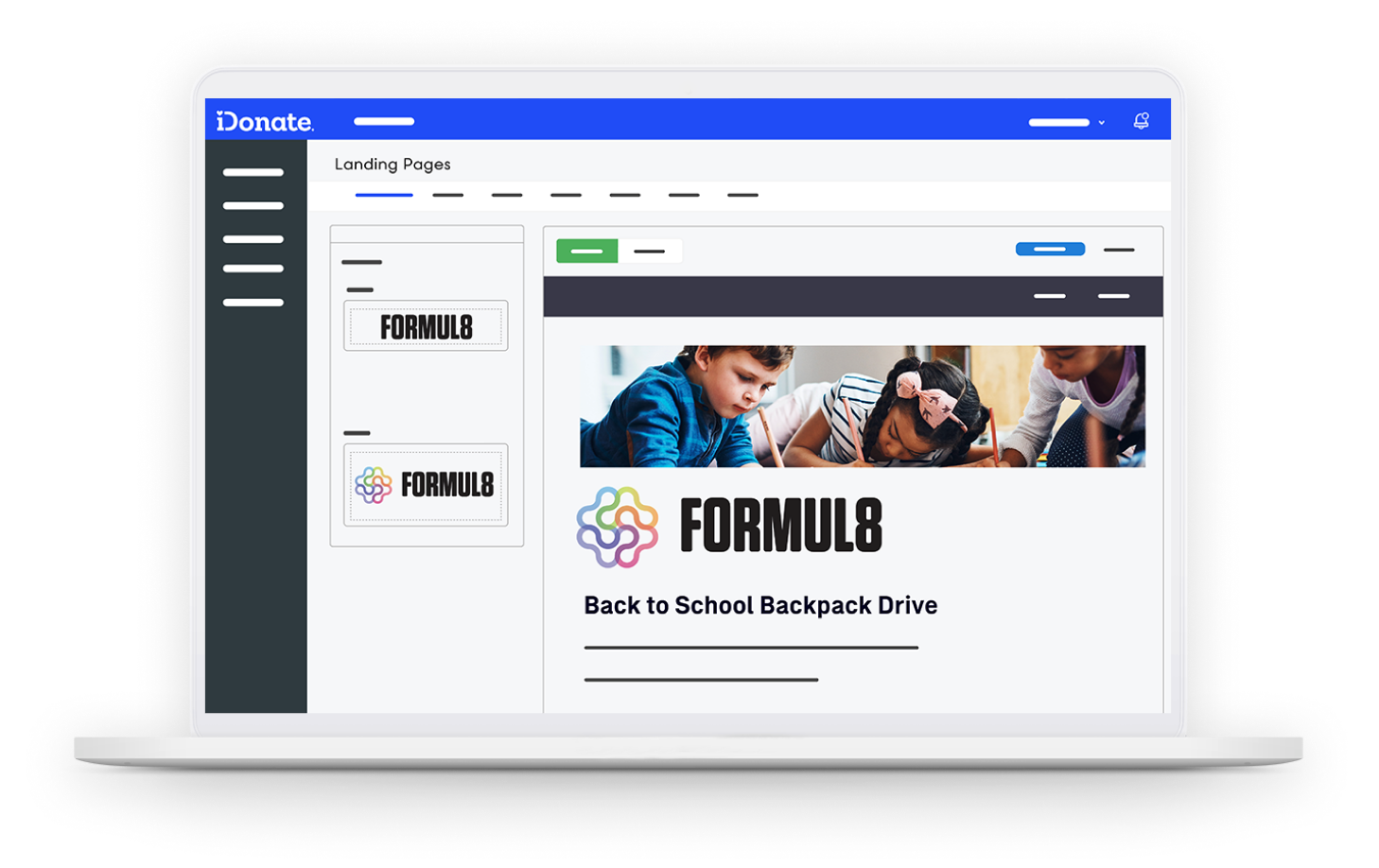 Mission Takeoff.
Simple tools to get you up and running, fast.
If you need to jumpstart your mission and can't wait for a website, set up a landing page and start taking donations now. Create landing pages for special events, email campaigns, and more in minutes, without the help of your IT department.
Build as many landing pages as you want and customize each with a unique giving experience in a matter of minutes. You can even tie in a campaign so you know how it performs.
We attribute our growth in online donations to the fact that with iDonate we can easily run specific, personalized giving campaigns that our alumni can connect to.
David Ritchie
Director of Information Services, Jefferson University
We've seen our donations double in the first two months of using iDonate.
Forest Pickett
Director of Development, OBU
In just two months we've already seen a 20% increase of first-time givers. We've seen tremendous results.
John Whitaker
Executive Director, Midwest Food Bank