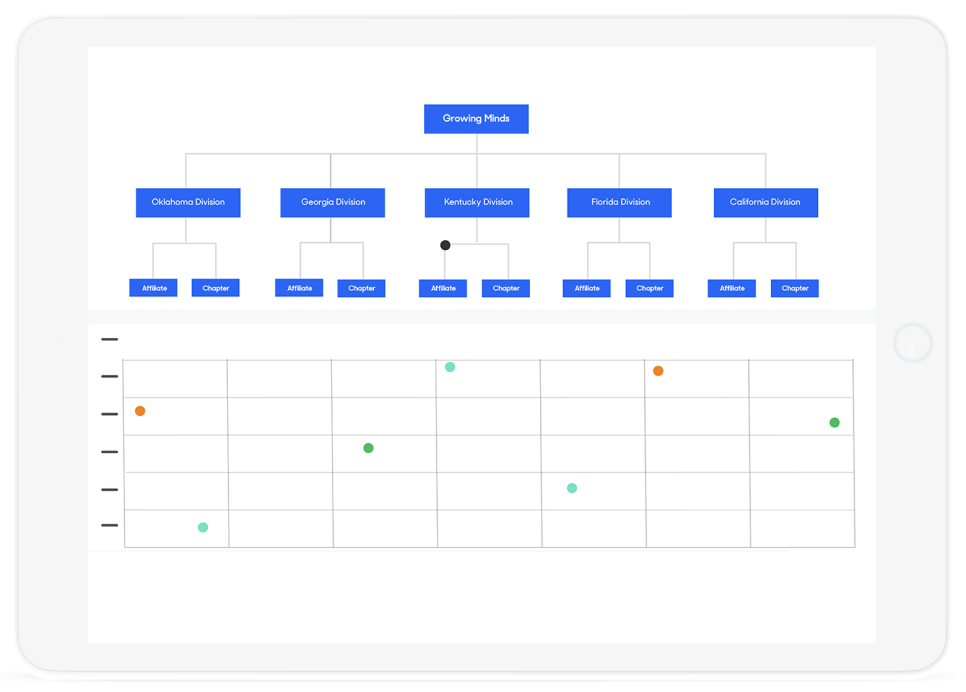 All of your chapters on the same page.
Multi-chapter solution to streamline your organization's efforts.
Empower your team to become digital fundraising experts with seamless connections across your organization, no matter the complexity of your structure. Easily manage every chapter or affiliate with the same ease as your parent organization and know right when and where encouragement, help, or resources are required.
Built for success.
A complete digital giving solution, available at their fingertips.
Our multi-chapter solution allows each chapter of your organization to raise funds using all the digital giving solutions with the same sophistication of the parent organization.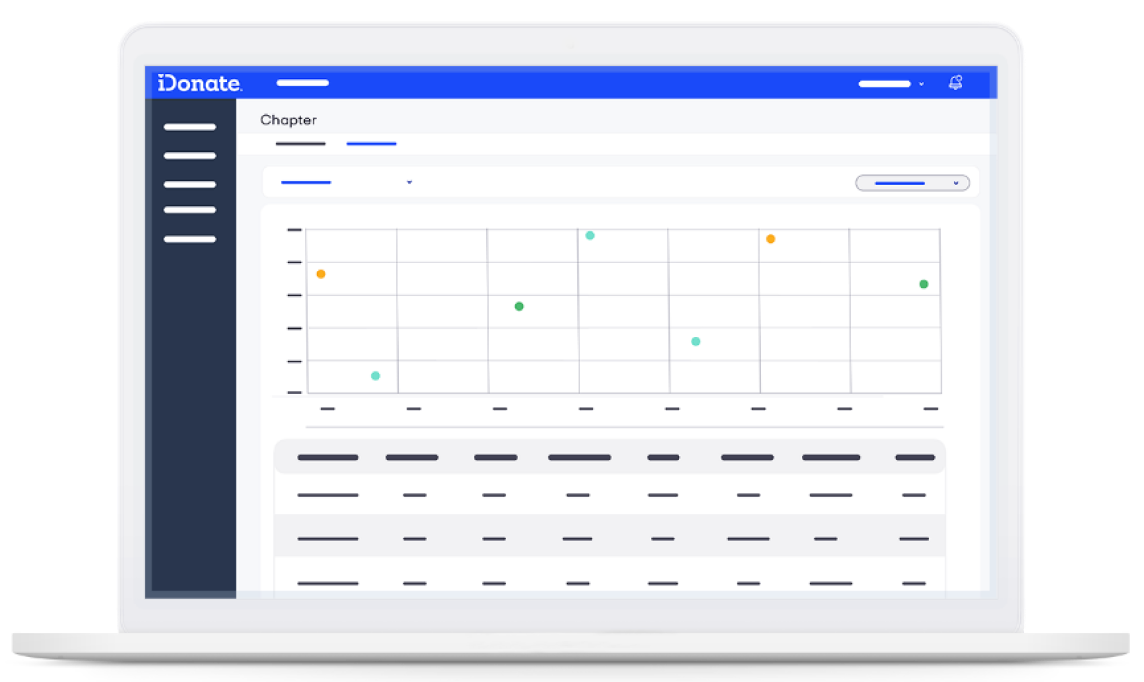 Manage with a glance.
View meaningful fundraising insights across all channels.
Imagine looking at the performance of all your chapters or affiliates with just a touch of a button. Slicing against different metrics with a few clicks. No more calling the offices or sifting through spreadsheets. And, with a quick glance, you can even see the top performers as well as the ones that may need a little extra attention.
We attribute our growth in online donations to the fact that with iDonate we can easily run specific, personalized giving campaigns that our alumni can connect to.
David Ritchie
Director of Information Services, Jefferson University
We've seen our donations double in the first two months of using iDonate.
Forest Pickett
Director of Development, OBU
In just two months we've already seen a 20% increase of first-time givers. We've seen tremendous results.
John Whitaker
Executive Director, Midwest Food Bank